Tenkyokaku Residence
2023/08/06
I spent a luxurious time with a cup of milk tea and a piece of cake at the old villa of the Imperial family in Lake Inawashiro, Fukushima Prefecture.
Prince Arisugawanomiya Takehito, who toured the shores of Lake Inawashiro in Inawashiro Town, Fukushima Prefecture, was impressed by the scenic beauty of the scenery, and in 1907 built a villa called "TenKyokaku (former Arisugawanomiya Okinajima villa)." There is also the old villa for the Takamatsu family (now called Fukushima Geihinkan) nearby. In 1952, the ownership of "Tenkyokaku" was transferred to Fukushima Prefecture and opened to the public since the 1980s. This building is designated as an important cultural property of Japan.
Origin of the name Tenkyokaku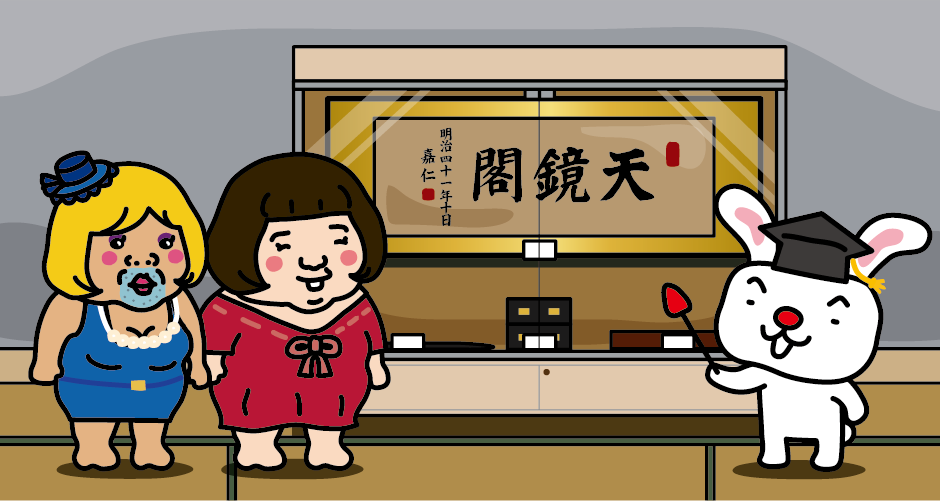 It is said that the name "Tenkyokaku" was given by the 123th Emperor Taisho. He compared the surface of the Lake Inawashiro that could be seen from the villa to the mirror and gave that name. "Tenkyokaku" means a building of a heavenly mirror in Japanese. Emperor Showa also visited Tenkyokaku on his honeymoon. The surrounding trees were small at the time of the construction. However, now they have grown to higher than the building, so you cannot see the lake from the inside of the villa.
About the Arisugawa-no-miya family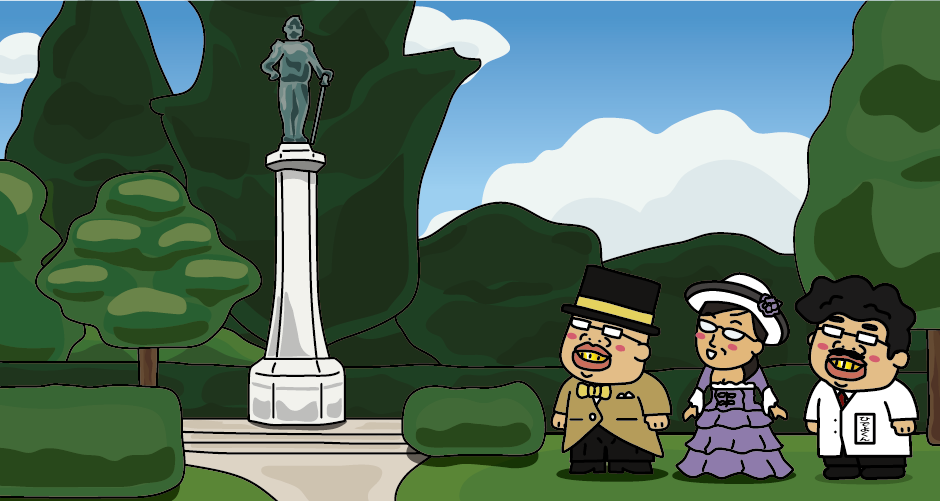 There is a statue of Price Takehito Arisugawa in the garden. The Arisugawa-no-miya family was a branch of the Imperial Family. In the early Edo period, this family line was formed by Prince Yoshihito, the 7th price of the 107th Emperor Goyosei. It was initially called the Takamatsu family.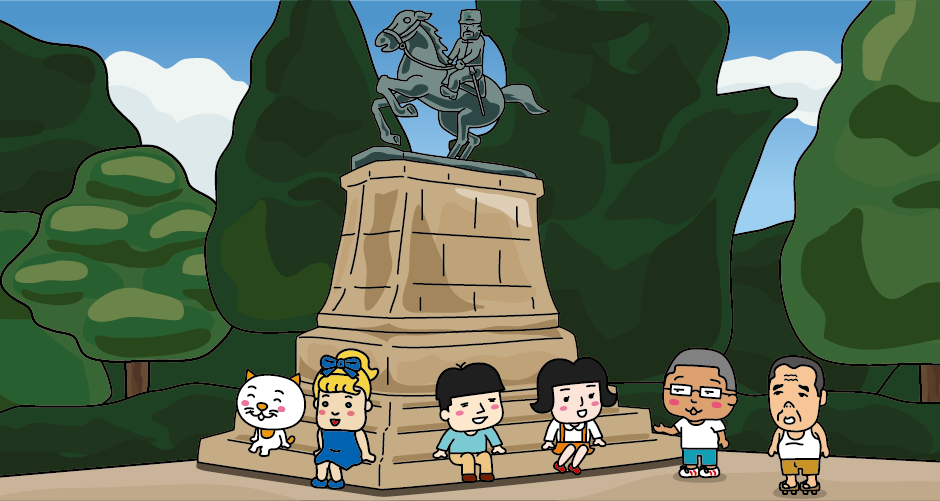 For your information, there is a mounted statue of Prince Taruhito in Arisugawa-no-Miya Memorial Park in Hiro-o, Tokyo. Prince Taruhito is an older stepbrother of Prince Takehito, and he fought at the Satsuma Rebellion and the Boshin War.
The Arisugawa family line was ended because a successor of Prince Takehito, had died at a young age. However, Prince Nobuhito Takamatsu, who married Princess Kikuko, inherited the Imperial rituals of the Arisugawa family. Princess Kikuko is the grandson of Prince Takehito and Prince Nobuhito is the third prince of Emperor Taisho. Later, the Takamatsu family line also ended.
State Guest House of Fukushima Prefecture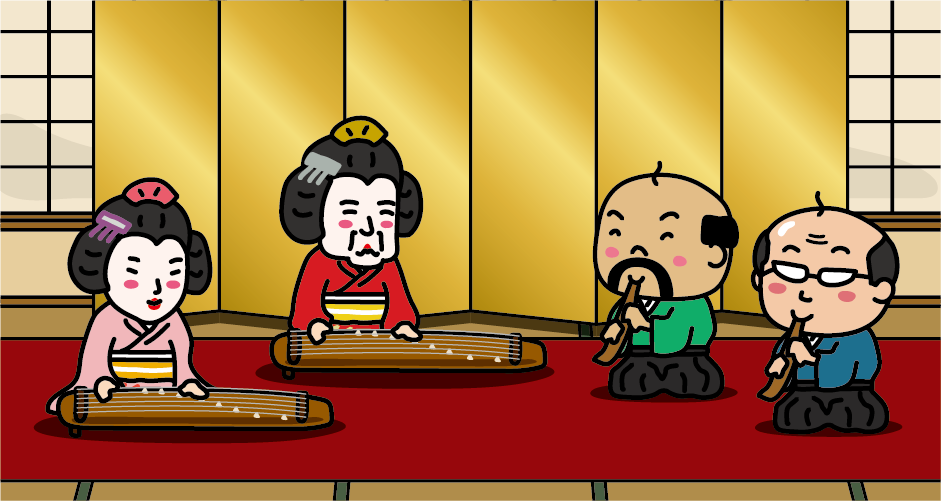 Near the Tenkyokaku, there is an old villa of Takamatsu-no-miya family (now called Fukushima Geihinkan, State Guest House of Fukushima Prefecture) built by Prince Nobuhito. It is an important cultural property of the country. Fukushima Geihinkan regularly holds tea ceremony and music performance.
Try-on service for Meiji era-style dresse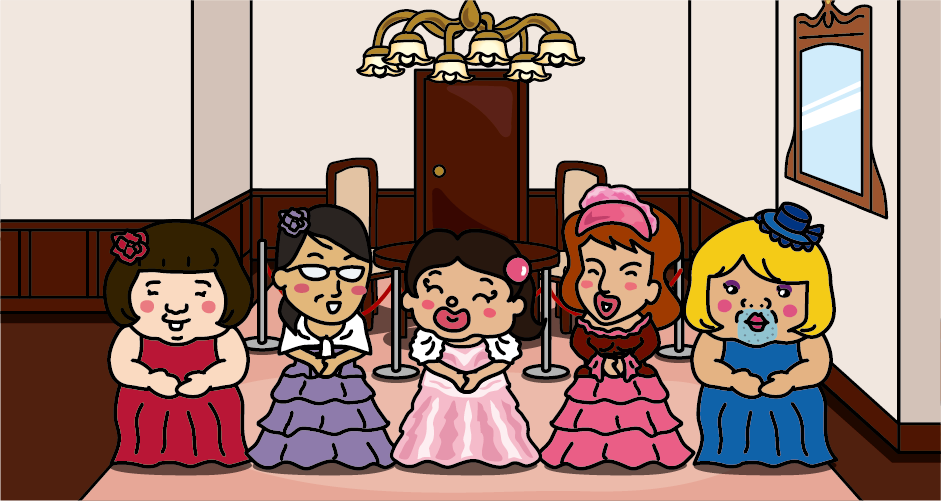 You can put dresses designed in the Meiji era (mid-19th century) style and enjoy touring inside of the Tenkyokaku.
Royal tea time service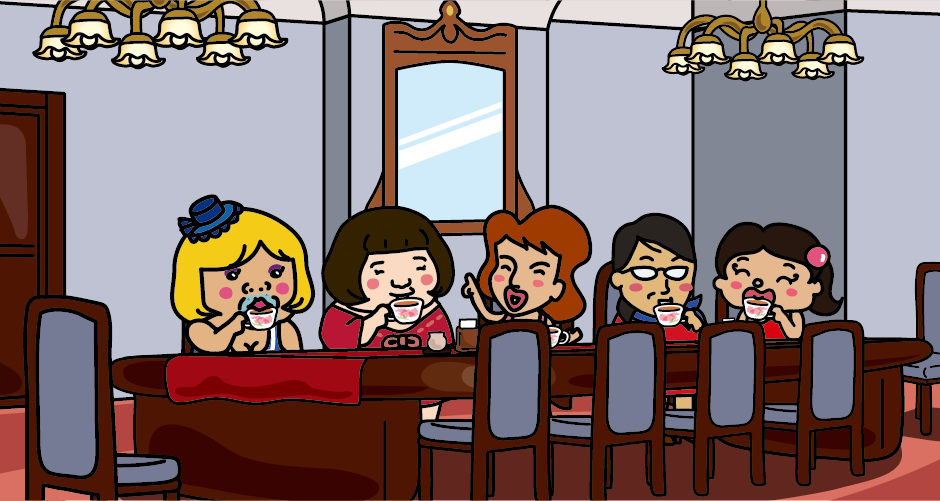 The guest cafeteria is open as a tea room, so you can enjoy tea in the elegant cafeteria.
Writer of this article