A park that recreates Doraemon's open lot
2022/12/31
A park that recreates Doraemon's open lot in Takaoka City, Toyama Prefecture
Takaoka City in Toyama Prefecture is the hometown where Fujiko F Fujio was born and raised. Since there are many Fujiko F Fujio's works exhibited at the Takaoka Art Museum and other locations in Takaoka City, it is called "Doraemon's hometown" by fans and tourists.
Mr. Fujiko F. Fujio and Mr. Fujiko Fujio Ⓐ were classmates in elementary school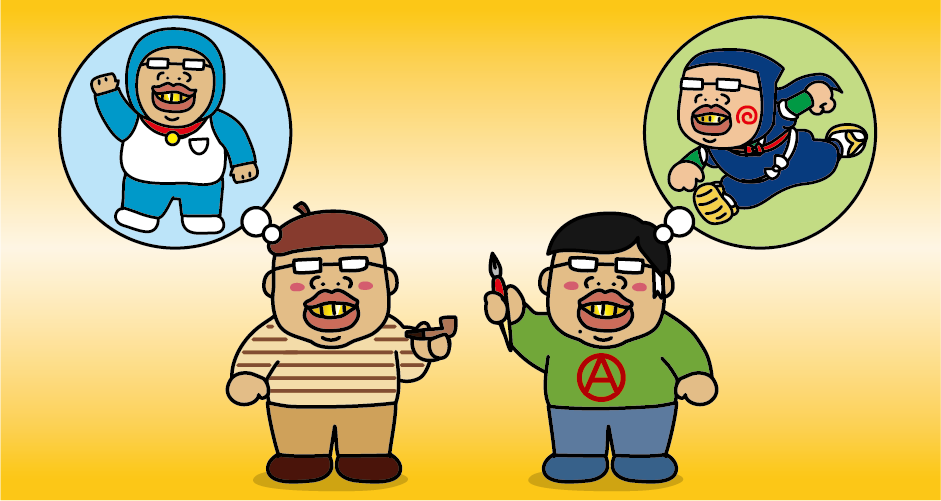 Fujiko FujioⒶ was born in the adjacent city Himi, but moved to Takaoka City after his father passed away when he was in the fifth grade (1944), and was a classmate of Fujiko F Fujio at Takaoka Jozuka Elementary School (closed in 2022). Both Fujiko F Fujio and Fujiko FujioⒶ aspired to be cartoonists since their elementary school days, and when they were high school students (1951), they both debuted as cartoonists in a four-panel comic strip in "Mainichi Shougakusei Shimbun". Takaoka City is where Fujiko F Fujio and Fujiko FujioⒶ lived until they moved to Tokyo at the age of 20. (In Himi City, there is "Ninja Hattori-kun Road" where Fujiko FujioⒶ's works are on display.)
Below are the main tourist spots related to Doraemon in Takaoka City.
Takaoka City Fujiko F Fujio Hometown Art Gallery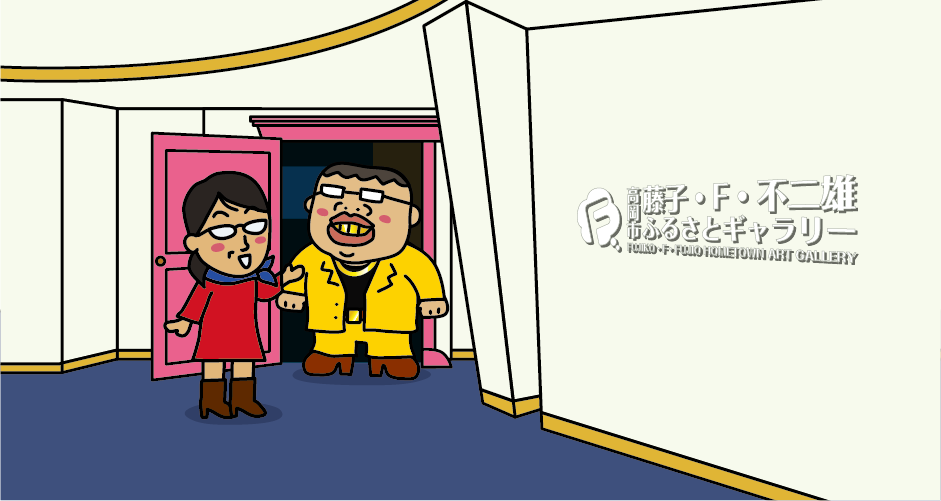 The "Takaoka City Fujiko F Fujio Hometown Art Gallery" is located on the second floor of the Takaoka Art Museum. Passing through the large "Anywhere Door," visitors will find themselves in the world of Fujiko F Fujio. The "slide projector" that Fujiko F Fujio built in his childhood has been replicated, and "Memories of Hometown Takaoka" with his photographs and words is shown. Also, original drawings of "Doraemon" and other cartoons, original story book and other valuable works from his boyhood, as well as his favorite beret and the travelling bag he brought with him when he moved to Tokyo. There are also limited goods available only at the gallery.
A limited-time photo spot has been set up in the Fujiko F Fujio Hometown Gallery.
Doraemon's Walkway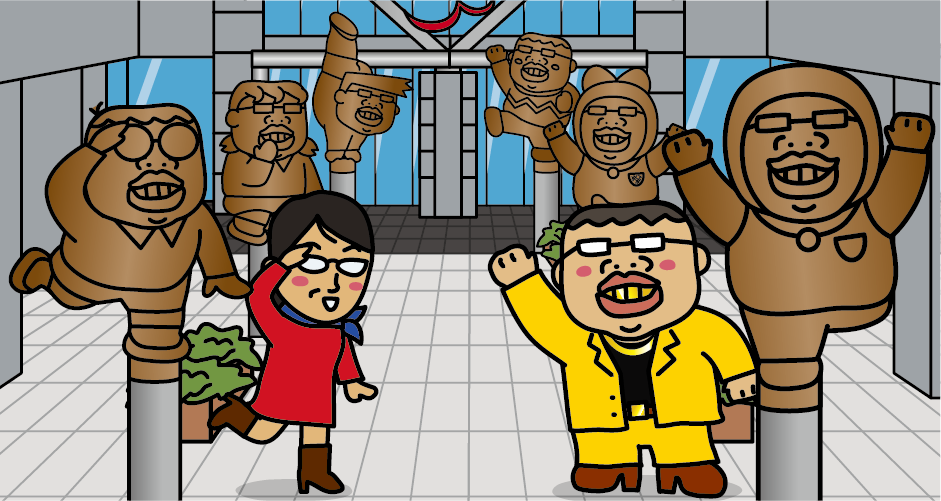 The square in front of Takaoka Station, named "Doraemon's Walkway," is home to 12 statues of characters from "Doraemon" (Doraemon, Nobita, Gian, Shizuka, Suneo, and Dorami).
Doraemon Tram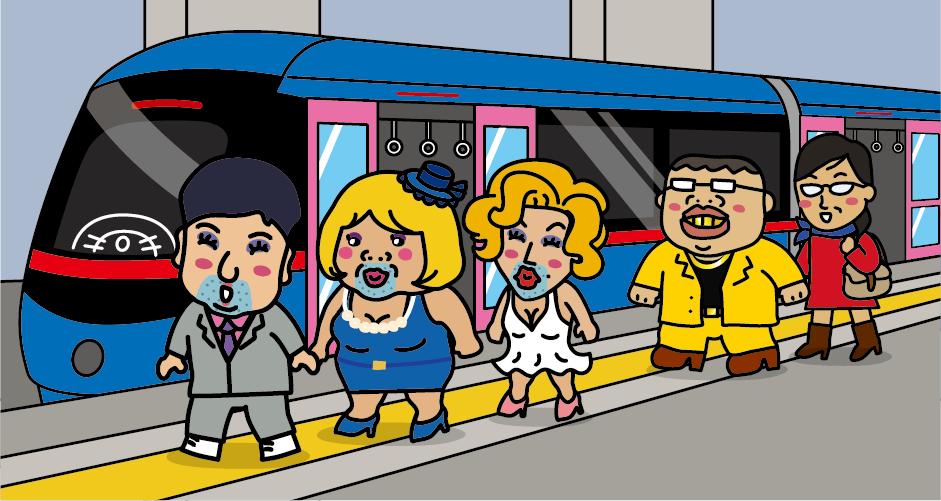 The blue car on the Manyo Line, a tramline connecting Takaoka City and Imizu City, is the Doraemon Tram. It has been in operation since September 8, 2012, to mark the 100-year countdown to Doraemon's birthday (Doraemon's birthday is September 3, 2112.) The entrance to the tram is designed in the style of "Anywhere Door". As you enter the tram, characters such as Doraemon and Nobita greet you, and secret tools such as the Time Machine and Small Light are scattered throughout the car. The Doraemon Tram has a fixed schedule, making six round trips a day between Takaoka Station and Koshinogata Station (about 50 minutes). The tram is closed on Wednesdays for inspection. A free ferry operates at Koshinogata as an alternative to the road and rail services since the port entrance was cut off by the construction of the Toyama New Port.
Doraemon Post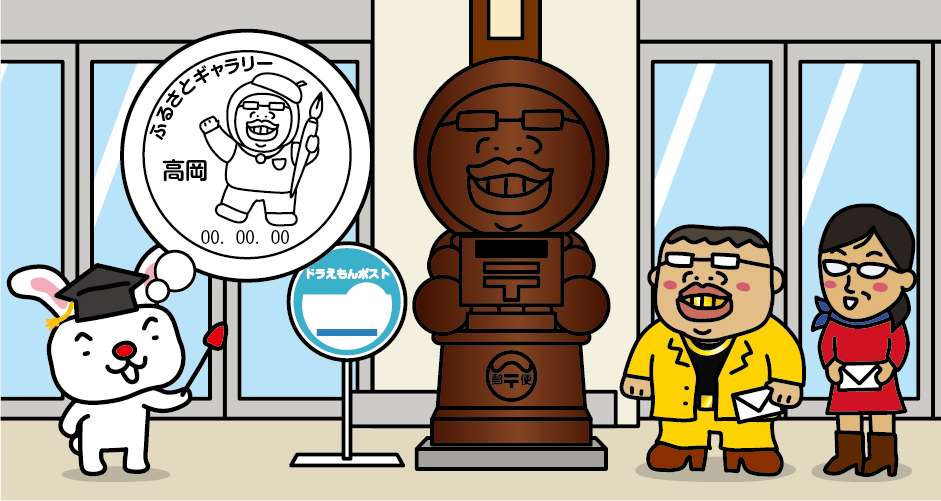 A Doraemon post box (Doraemon Post) made of Takaoka copperware, a traditional craft of Takaoka, is in the waiting area of the Manyo Line at Takaoka Station. When you post a letter through the post, it will be delivered with Doraemon's commemorative postmark. How about sending a letter as a memory of your trip to Takaoka?
Doraemon's open lot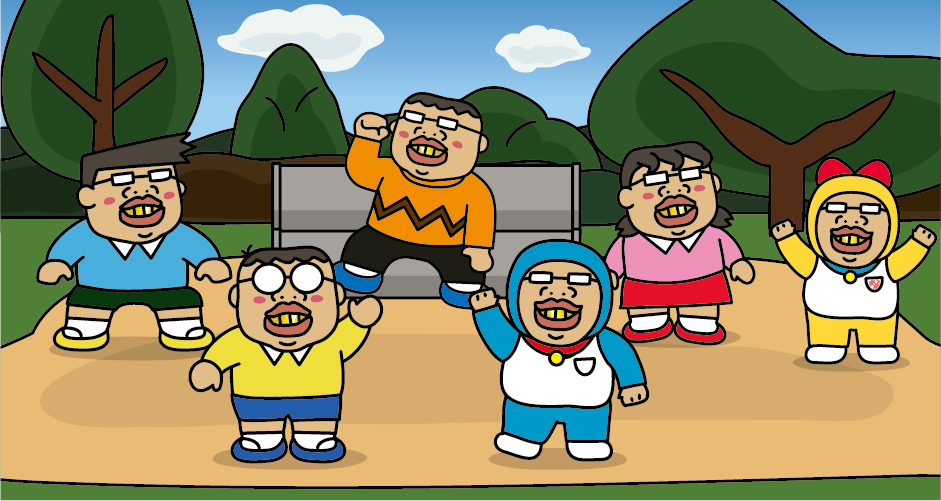 A 15-minute walk from JR Shin Takaoka Station on the Hokuriku Shinkansen Line brings you to Takaoka Otoginomori Park (Takaoka Fairy Forest Park). In Takaoka Otoginomori Park, there is a recreation of the open lot where Nobita and his friends always play (Doraemon's open lot) in the manga "Doraemon," and there is also a clay pipe where Gian's recital is held. Doraemon and Nobita are smiling and waving, Gian is sitting on the clay pipe, and Suneo, Shizuka, and Dorami are arounds. It is a very popular tourist destination where visitors can enjoy the world of Doraemon.
Writer of this article