Would you like to have a beautiful Nishikigoi (colored carp) as a pet? You can keep Nishikigoi even if you do not have a pond at home! Staff of "Nishikigoi no Sato (Nishikigoi village)" take care of your Nishikigoi and you do not even have to pay for their food!
2019/12/03
Ojiya City of Niigata Prefecture is the birthplace of Nishikigoi. In Ojiya, an exhibition of Nishikigoi is held every spring and autumn, and a lot of Nishikigoi lovers come to appreciate best Nishikigoi in Ojiya.
"Nishikigoi no Sato" is only one Nishikigoi museum in Japan. You can freely enjoy the beautiful appearance of Nishikigoi called "Swim Jewelry" anytime you want. In the museum, various materials related to Nishikigoi such as the history and ecology of Nishikigoi, how to take care of them, etc. are also exhibited.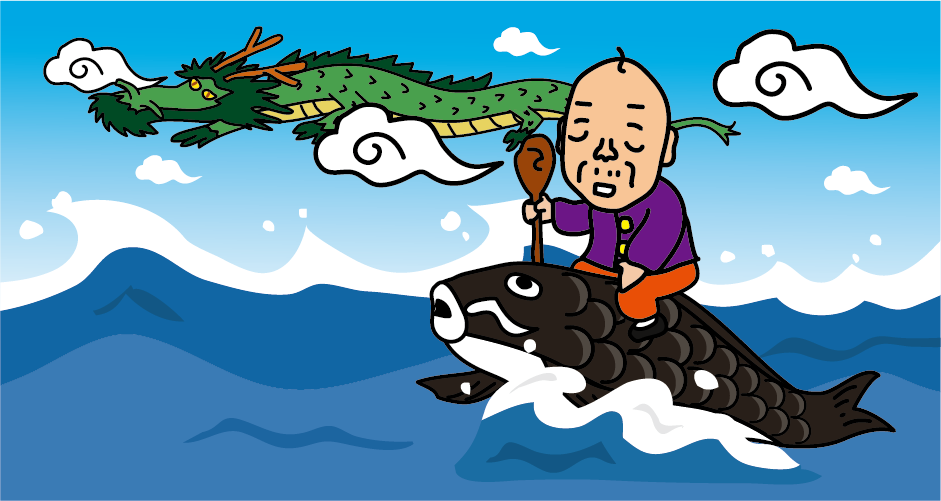 When you get into "Nishikigoi no Sato", a bronze statue of "Kinkou Sennin (Qin Gao hermit)" who ride on the carp will welcome you. Kinkou Sennin was a master of Chinese zither and man of the "Zhou" era of the Chinese ancient dynasty. It is said that he trained himself and lived 800 years long. One day, he said he will catch the child dragon and entered the river. After a while, Kinkou Sennnin rode on a big carp, came out of the river and surprised people. In Asia, such as Japan and China, the carp is considered as a child of the dragon from ancient time. It is regarded as a very lucky fish and a symbol of "longevity", "strength", "courage" and "practice".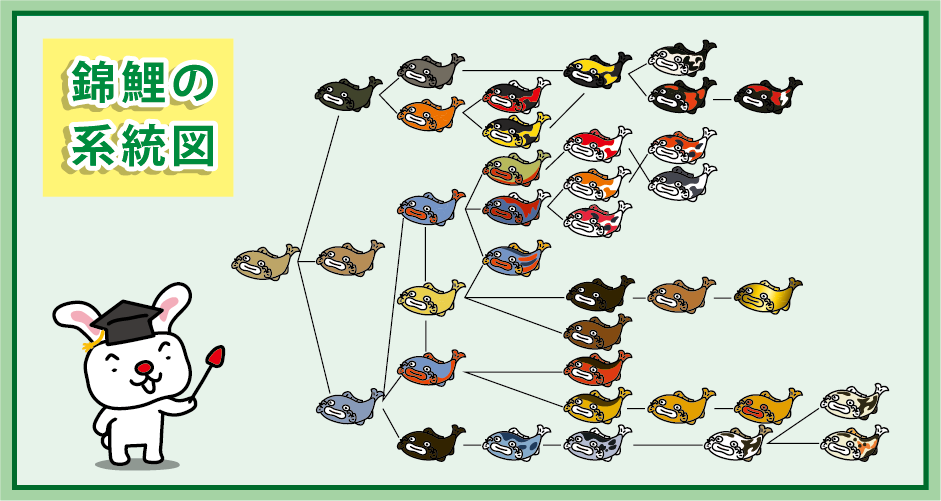 In the early 19th century of Edo era, the carp that kept for food in the mountainous part of Niigata (around present Ojiya and former Yamakoshi village). One day, colored carp was born by the mutation and it was the beginning of Nishikigoi. Researches and improvements have been continued since then and now it become the current beautiful Nishikigoi. There are 26 fixed variants of Nishikigoi and 80 of them when including variations.
Today, talking of Nishikigoi, Ojiya is known nationwide and its Nishikigoi is highly appreciated not only in Japan but also overseas.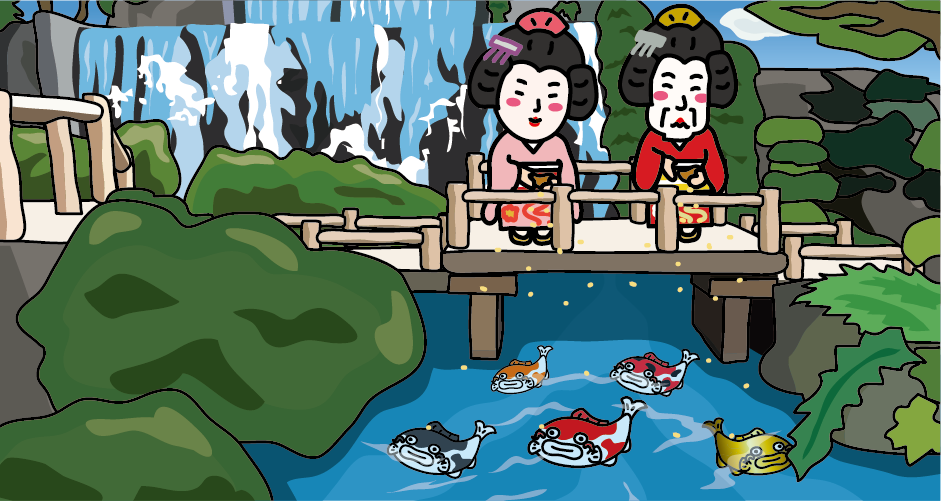 There is a Japanese garden in "Nishikigoi no Sato". The garden consists of 4 ponds and 2 waterfalls, and from the middle of April to November, Nishikigoi kept for "Nishikigoi owner system" will be swimming in the pond. ※During the winter season, Nishikigoi will be moved to the pond inside and pass the winter.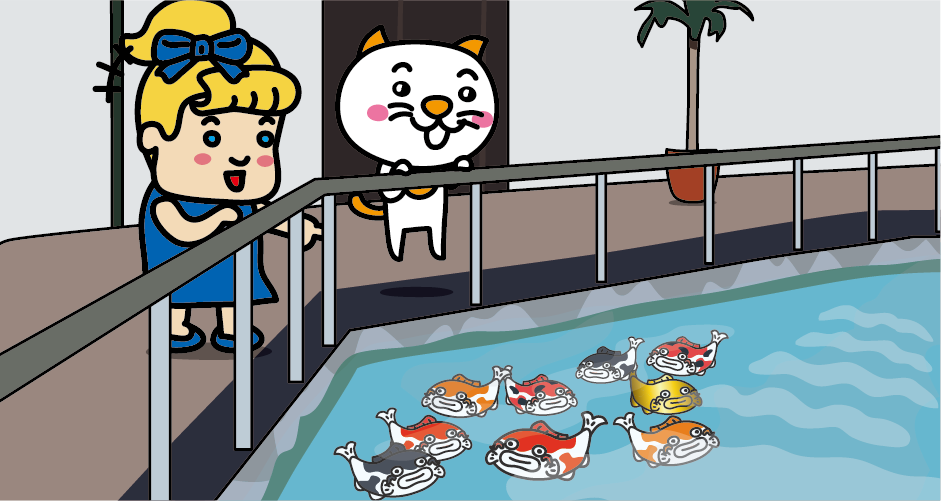 At the pond in the museum, masterpiece of Nishikigoi grew up in Ojiya are kept carefully. You can also feed Nishikigoi at there.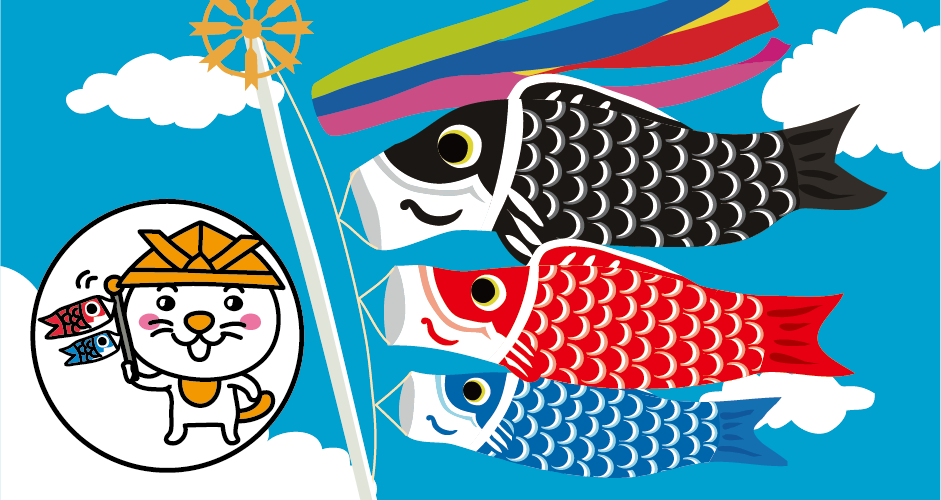 In the parking lot of Nishikigoi no Sato, there are about 100 of "Koinobori", carp streamers are flying in the blue sky.
"Koinobori" is the custom of Japan that began in the Edo era. Every May 5th (or June 5th) at the Boy's festival, people decorate streamers in their garden wishing for the career and health of boys. In Edo era, only black carp was displayed, but in the Meiji era, red carp (scarlet carp) was added and after the war, colorful carps such as blue, green and pink carps started to be decorated.