Swan of Lake Hyoko
2019/08/24
Swans flew to Lake Hyoko! If you want to see them, recommended time will be morning and evening! Please also enjoy the feeding show by Uncle Swan!
Lake Hyoko, a famous swan landing zone is located in Suibara area of Agano City, Niigata Prefecture. Lake Hyoko was originally an agricultural pond about 0.1㎢ built in Edo era. At that time, it was "gourd-shaped", so it started to call as "Lake Hyoko (Lake Gourd) ". It was 1950 that the swan flew for the first time. Zhusaburo Yoshikawa (commonly known as Uncle Swan) has succeeded to feed wild swans which is very cautious for the first-time in Japan, Lake Hyoko was designated as a natural monument of Japan as "Landing Zone of Swans" in 1954. At that time, the number of swans were 30 at most, but now about 6,000 swans are flying to the lake from October to March every year. In 2005, Lake Hyoko was designated as national wildlife sanctuary and in 2008, it was registered as wetland of "Ramsar Convention". "Ramsar Convention" is an international treaty to protect wetland and lakes which is flying zone and habitat of rare creatures.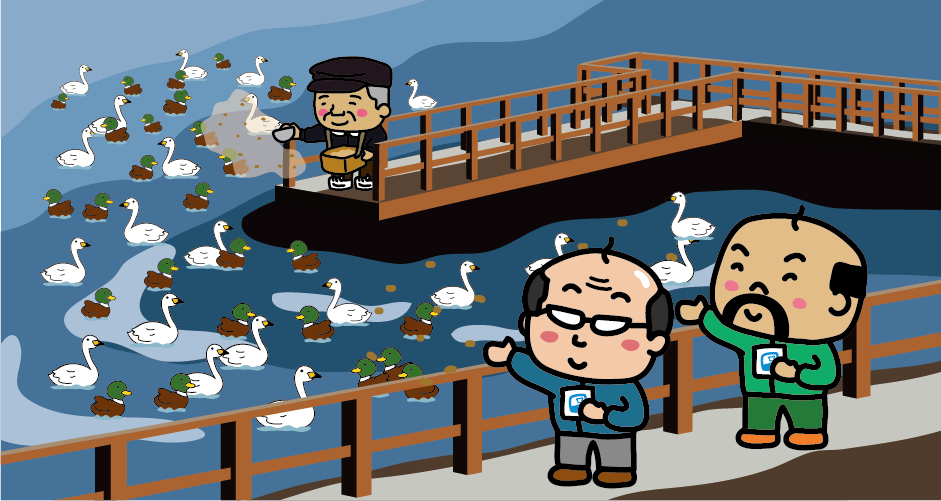 During the time swan flying from Siberia, there is feeding show by Uncle Swan. It will be held three times a day, at 9:00, 11:00 and 15:00 every day. When Uncle Swan walks on "Fureai Pier" , swans and ducks gather around the bridge with flapping their wings. Since "food for water birds" is also on sale from Agano City Tourist Association, you can feed them directly.
The best season of swan watching at Lake Hyoko is around November to December every year. As the snow falls, the number of swans decrease slightly because it goes to south a little. During the best season, swans often leave the lake and eat at rice field nearby at daytime, so you can see swans the most in early morning and evening. It is very touching to see flying swans from Lake Hyoko with the sunrise in early morning.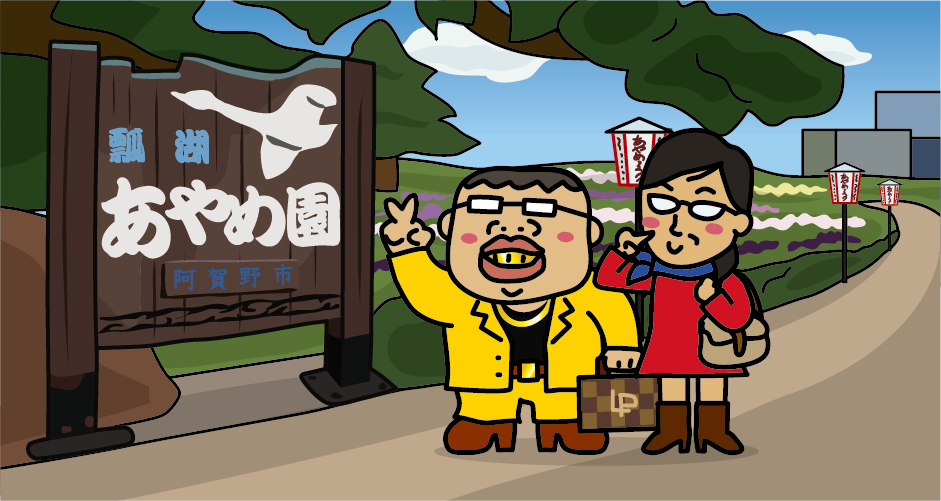 In "Iris Garden" neighboring Lake Hyoko, 215 variants and 500, 000 irises will be blooming in 1.1ha of garden in June. "Iris Festival" will be held in the middle June every year. During the season, the garden will be illuminated during the night time.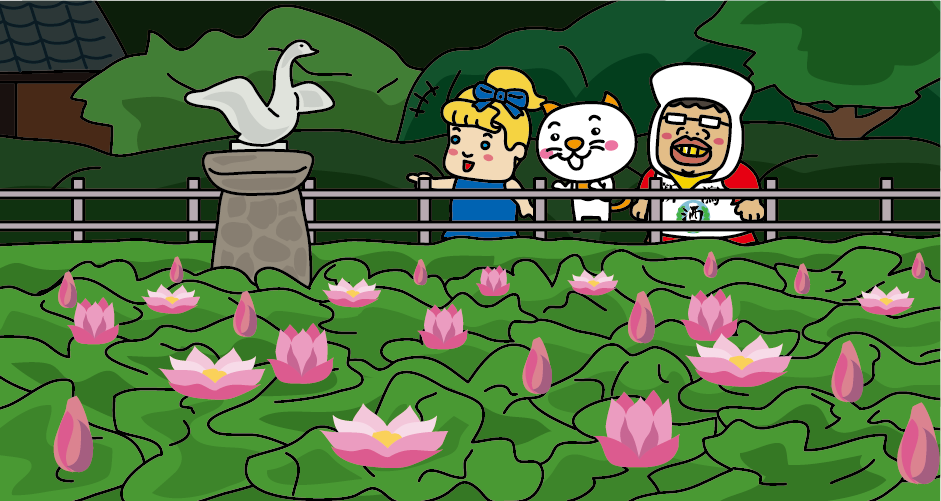 In July to August of Lake Hyoko, the lotus covers all over the lake and it becomes full of pink flowers. "Lotus Festival" will be held in early August every year.
Writer of this article