Noroma Ningyo, a puppet of simpleton, is a humorous puppet performed in Sado dialect. The stock scene is the leading character always get naked and pissed at there. It is funny no matter how many times you watch it.
2019/04/20
In Sado Island of Niigata prefecture, puppet-shows were actively performed since the middle of Edo period (18th century). It was also the time when Sado Island was flourished for Sado Gold Mine. There are three puppet-shows called "Sekkyo Ningyo (puppets of preachers)", "Noroma Ningyo" and "Bunya Ningyo (puppets of story tellers)" and also they are all designated as important intangible folk-cultural properties. Among them, Noroma Ningyo is a light and funny comedy play using Sado's old dialect, which was performed between the program of Sekkyo Ningyo. The story is simple, humorous and a little bit erotic.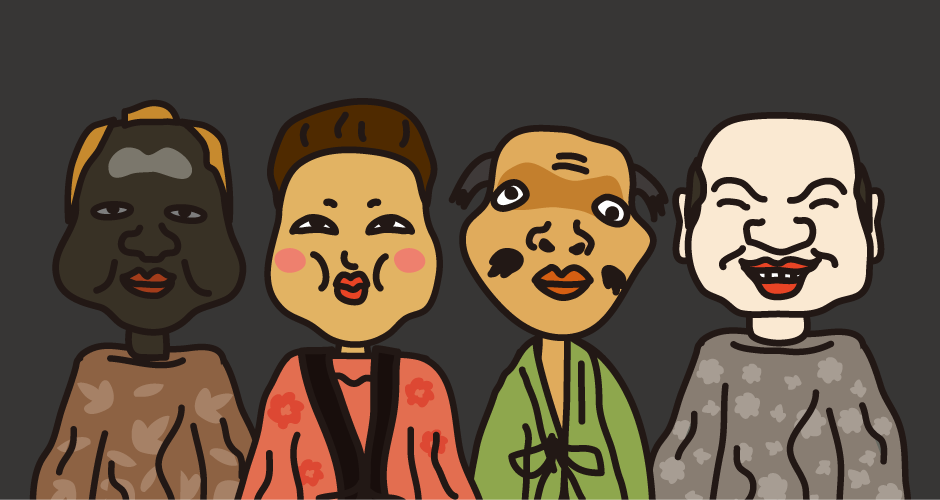 The characters are four puppets. From left side, a good-natured man "Shimo no Chojya", a woman wantonly fond of men "Ohana", an honest but foolish "Kinosuke" and a grabby and mean "Busshi (A Buddha statue maker)". There are plays such as "Ikijizou (a living Jizo)", "Gorinbotoke (A big five Buddha)", "Soba farm", "Ohana's marriage" and "Visiting parent's house", however in any endings, Kinosuke, who is the leading character get naked and pissed. Some audience even look forward to see that scene as it gets close.
The representative play is "Ikijizou". When Shimo no Chojya leave for the Shikoku Pilgrimage, his wife Ohana asked him to buy Ikijizou for her souvenir. On the way to Shikoku, Shimo no Chojya visited Busshi in Kyoto and ordered Ikijizou in 25 ryou. A cunning Busshi set his neighbor Kinosuke up as Ikijizou and gave him to Simo no Chojya who came back from Shikoku. On the way to home, Shimo no Chojya started conversation with Ikijizou, however, because of Kinosuke's unexpected answers as Ikijizou, Shimo no Chojya distracted him and chased him. At the end, Kinosuke got naked and pissed there.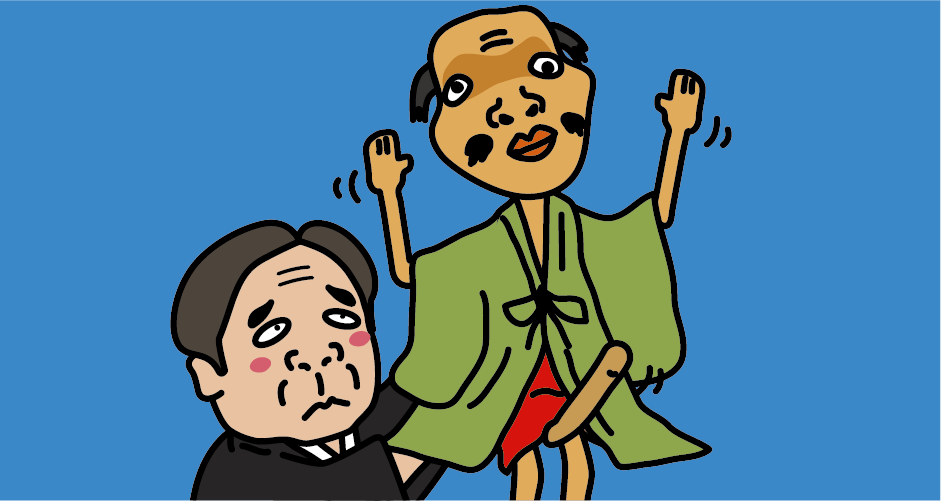 It is said that Sado's Sekkyo Ningyo and Noroma Ningyo started in the middle of Edo period (18th century). A nobility of Kyoto gave instruction in puppet-show and people of Sado bought a complete set of puppet and brought them back home.
"Sekkyo" of Sekkyo Ningyo means the priest expostulate the meaning of Buddhist scripture. And with a melody, this is called "Sekkyo bushi(Sekkyo melody)". Sekkyo puppets play the shamisen and talk about the story of justice that encourage good people and good behavior and punish evils and bad behavior. The storyteller talk about the story with inflection. This is old type of Ningyo Joruri, the Japanese puppet drama that work puppets.
Since Sado Island is an isolated island, it seems Sekkyo Ningyo did not influenced from other puppet-shows and never mixed with arrangements or fashion in it. It is said that it still remains in the form which is close to the time when it was transmitted at first time. As you can find the description of Noroma Ningyo in Ryunosuke Akutagawa's essay, "Noroma Ningyo", it remained in Tokyo from the end of Edo period till Taisho period as a party performance of wealthy people, but now it disappeared at all, and Sado Island is the only place perform this show.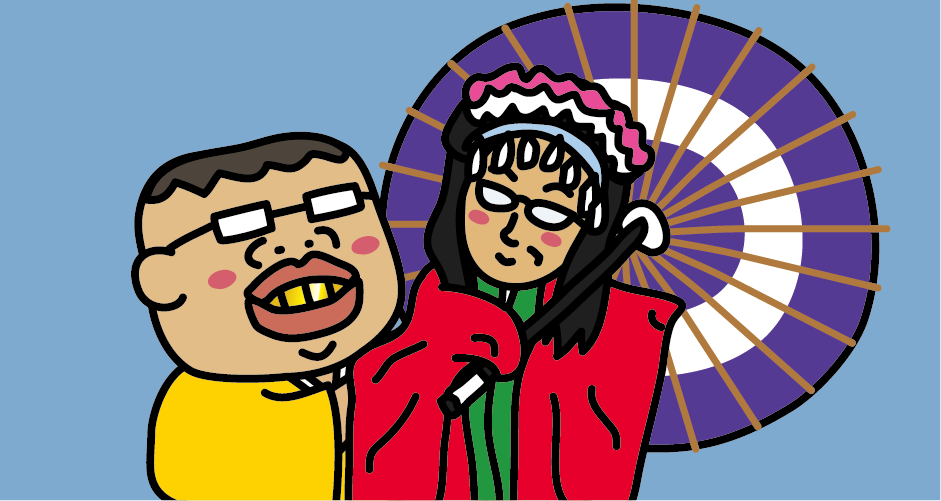 Bunya Ningyo is a Ningyo Joruri (puppet play) that Sekkyo Ningyo of Sado Island and "Bunya bushi" are mixed in early Meiji period. "Bunya bushi" was one school of popular old Joruri in Osaka in the latter half of the 17th century. Its melody has characteristic mournful sound and it is also called as crying bushi. Since Bunya melody of Sado Island was handed down among blind people, it is said that it left in the form that close to founder's talk.
Puppet dolls for Sekkyo Ningyo, Noroma Ningyo and Bunya Ningyo are exhibited at Niibo Museum of History and Folklore.