Get exhilarating feeling by driving on the beach! I ran "Chirihama Nagisa Driveway" in Ishikawa Prefecture!
2021/01/16
Chirihama coast which length is about 8km is located west side of the base of Noto Peninsula, Hodatsushimizu Town, and Hakui City, Ishikawa Prefecture. This beach is famous for the only beach where all kind of vehicles such as cars, buses, motorbikes, bicycle can run on the beachside in Japan. This is called "Chirihama Nagisa Driveway".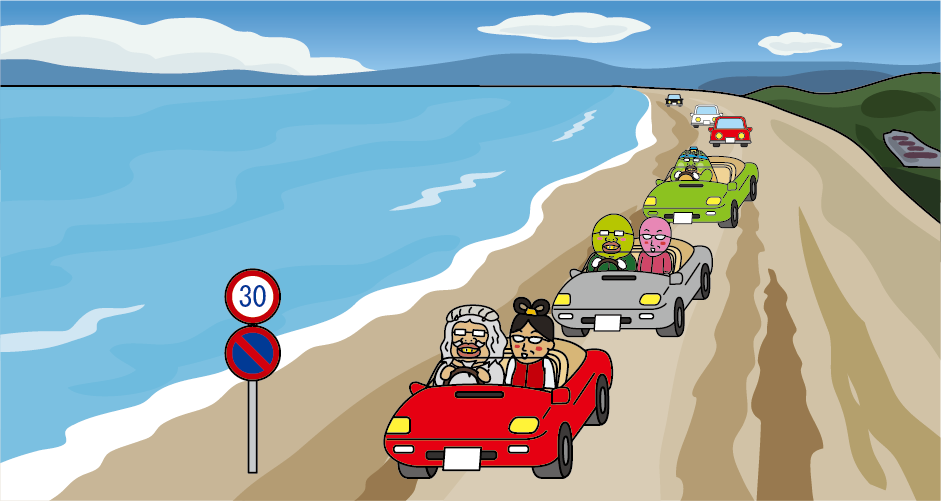 Because the sand on Chirihama coast is even and smaller than the usual so when it absorbs water it will firmly tightened and automobile can run without sinking on the beach. However, even at such Chirihama beach, at the seaside with too much water and land side with less water, you won't be able to ride vehicles because those sands flow easily and vehicles sink easily.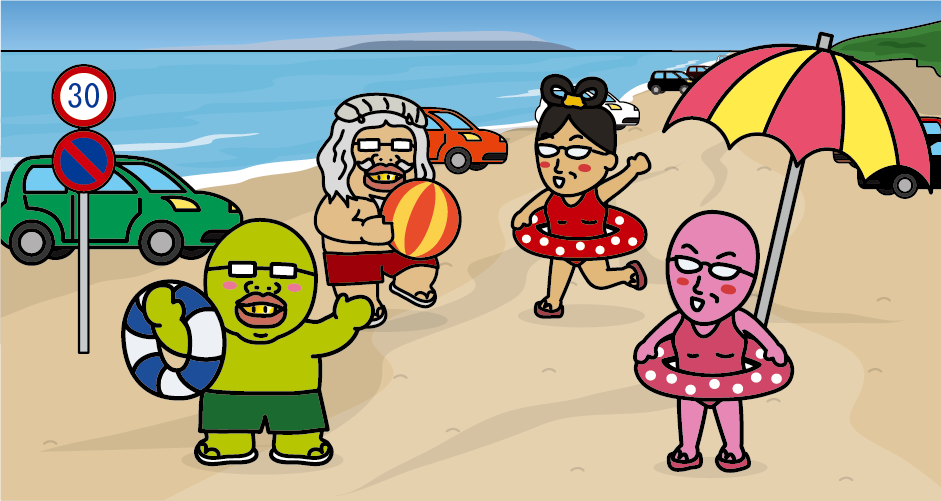 You can also swim in Chirihama beach in summer. The shallow beach will be full of tourists who enjoy swimming. The traffic will be controlled in the crowded swimming season in Chirihama Nagisa Driveway, and road signs set up on the beach.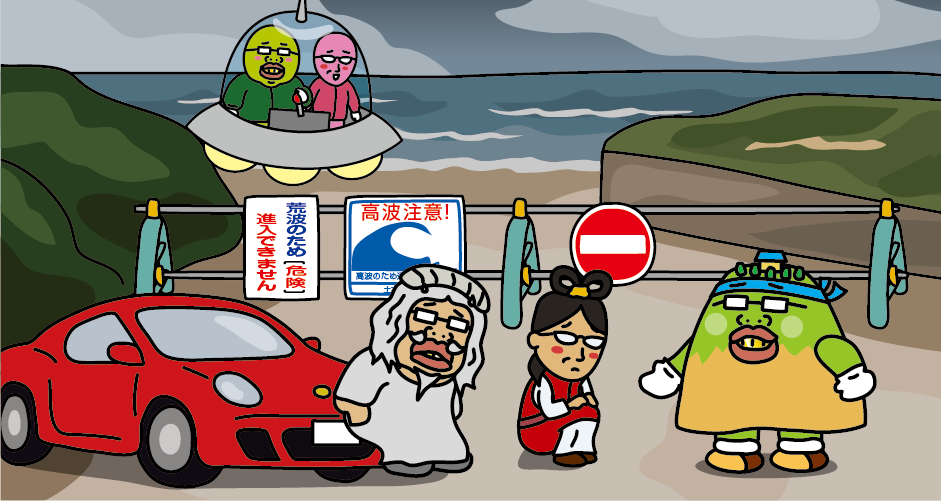 You can run along the beach at no charge for 24 hours, but traffic regulations and closing may be done during winter and when the waves are high.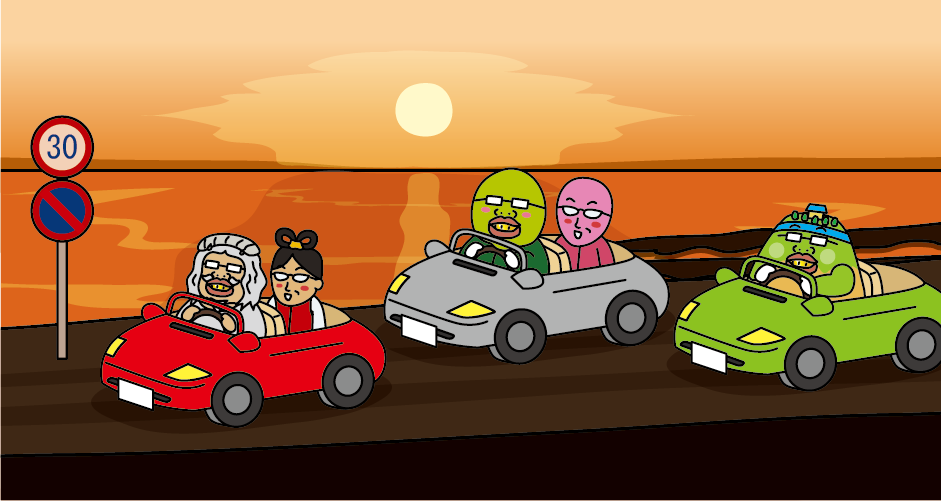 The sunset in the Sea of Japan while driving "Chirihama Nagisa Driveway" is magnificent, so this is also the place recommended to visit the evening twilight time.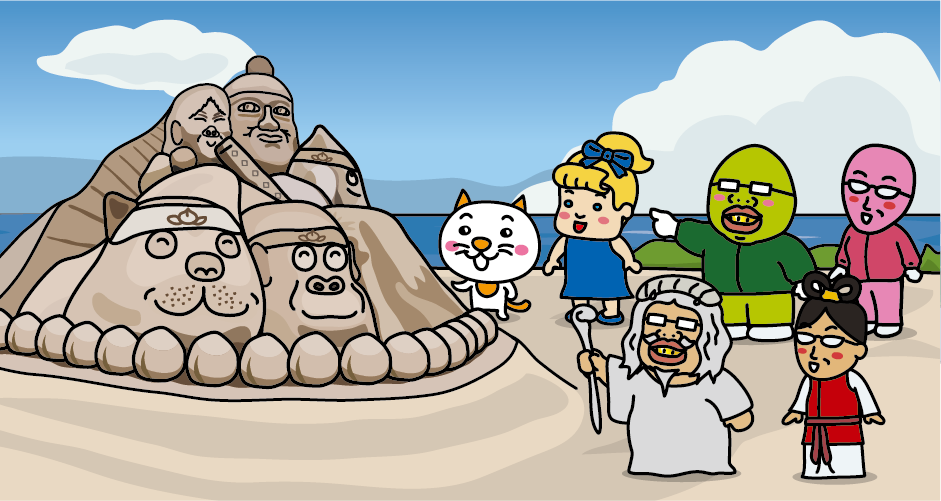 From April to October every year, people make sand sculptures at the end of the north side of "Chirihama Nagisa Driveway". You can see the process of finishing sculpture by removing sand from big lump little by little.