Nushima Island in Hyogo Prefecture is the birthplace of Japan! In the age of the gods, Izanagi and Izanami made the most of the Japanese Archipelago on this island!
2021/01/21
Nushima Island is a small island with about 10km of the circumference. It is located 4.6km south of the southern tip of Awaji Island (Minami Awaji City, Hyogo Prefecture). There is a regular liner from the Habu fishing harbor in Awaji Island and you can go to Nushima Island in 10 minutes. When seeing this island from the sky, you can see the shape of the island is like a Magatama (comma-shaped beads, one of the three Sacred Treasures symbolizing the Japanese Emperor) and the "nu" of Nushima Island means treasure in Japanese. Also, the "Kuniumi story" in Japanese mythology, Nushima Island is said to be "Onogoro Island".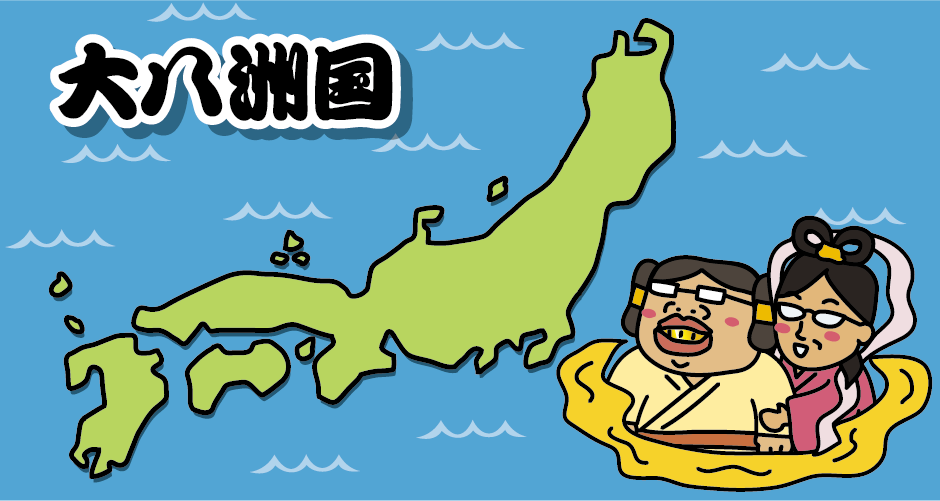 According to Japanese mythology, "Oyashima (the name of Japan in the age of the mythology)" was born as follows.
The two deities of "Izanagi no Mikoto" and "Izanami no Mikoto" stir up the chaotic world with "Amenonuboko" from heaven. When pulling it up, the drops from the spearhead solidified and Onogoro Island was created. Izanagi no Mikoto and Izanami no Mikoto descended on the Onogoro Island, married there and gave birth to the islands in the order of Awaji Island, Shikoku, Oki Island, Kyushu, Iki Island, Tsushima Island, Sado Island and Honshu.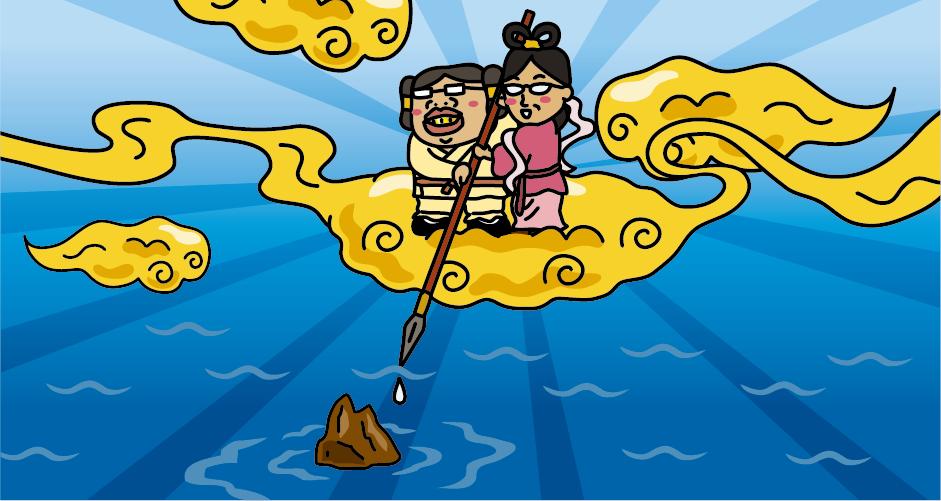 In Nushima Island, there are some folklores related to the mythology of the "Kuniumi story" remains such as "Kamitate Gamiiwa Rock" and "Onokoro Shrine" which enshrines Izanagi no Mikoto and Izanami no Mikoto.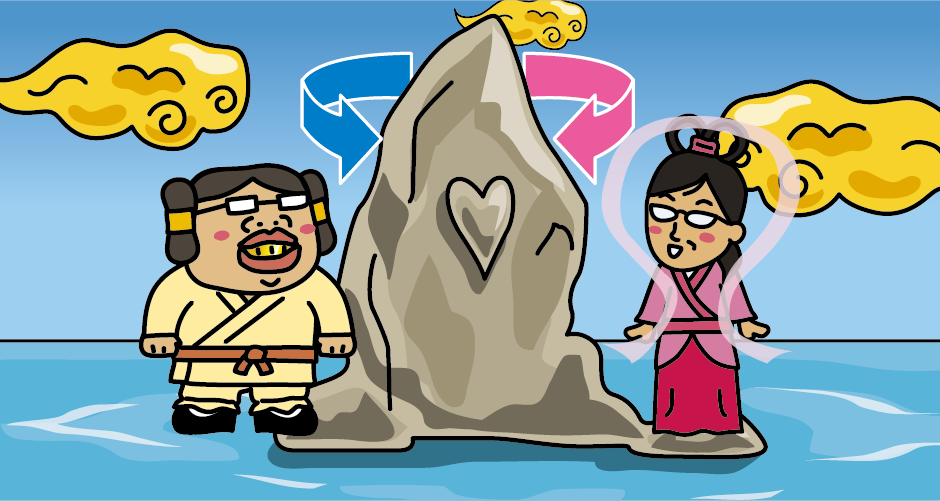 The 30m tall giant rock "Kamitate Gamiiwa Rock" is said as "Ameno Mihashira", where Izanagi no Mikoto and Izanami no Mikoto descended to Onokoro Island. They marched around this huge pillar and got married there.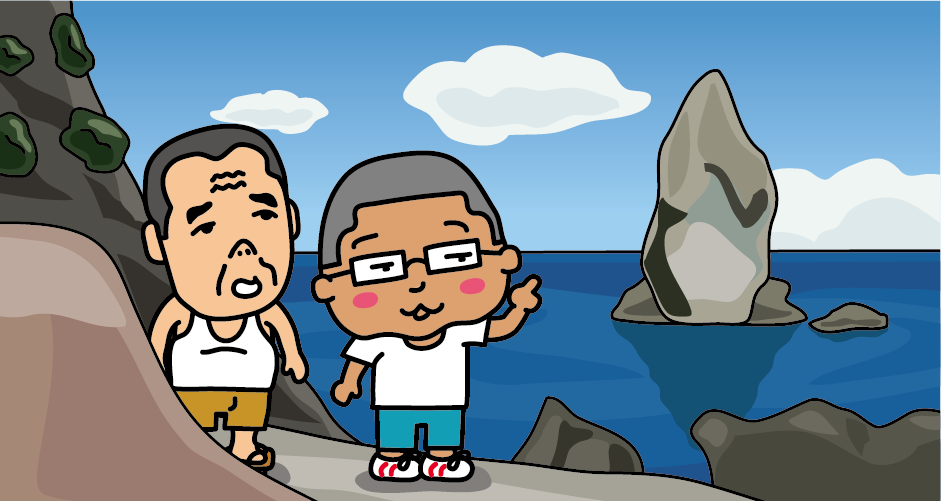 It takes about 20 minutes from the Nushima fishing harbor, but I also recommend you to take a fisherman's boat and see "Kamitate Gamiiwa Rock" from the sea.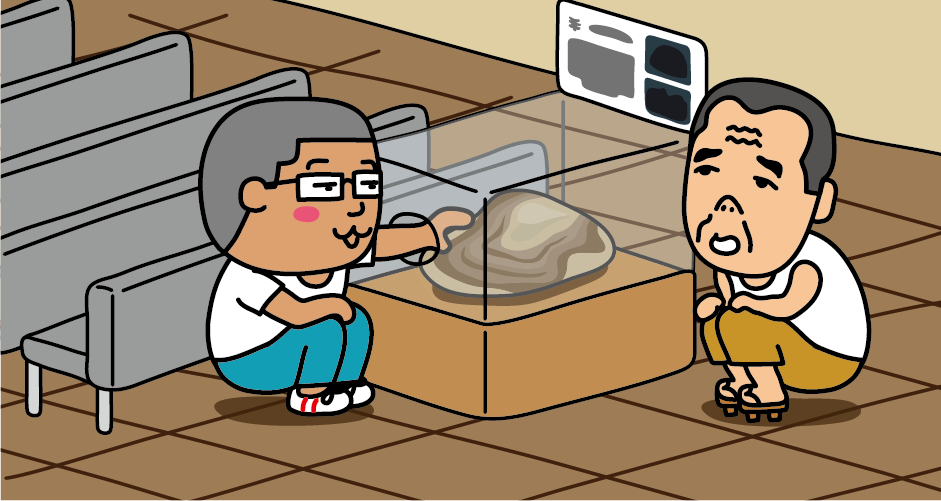 There is the largest earth fault "Median Tectonic Line" stretches between Awaji Island and Nushima Island. Its length is only 4.6km, but Nushima Island and Awaji Island are composed of a completely different geologic stratum.
In 1994, "Sheath type fold" was found in Nushima Island. It is called "wrinkle of the Earth" in other words, which is 100 million years old and also it was academically valuable founding. There are only two places in the world where you can see this stratum, Nushima Island and France. In the waiting room of Nushima Liner in the Nushima fishing harbor, the rocks showing the characteristics of the stratum are exhibited.