Is there anyone else who wants to know the roots of Japan's representative folk song "Sado Okesa"?
2019/12/10
In Sado Island of Niigata Prefecture, there is Japan's famous folk song called "Sado Okesa" that has been handed down since the Edo period; however, it came to be called "Sado Okesa" since the end of the Taisho era.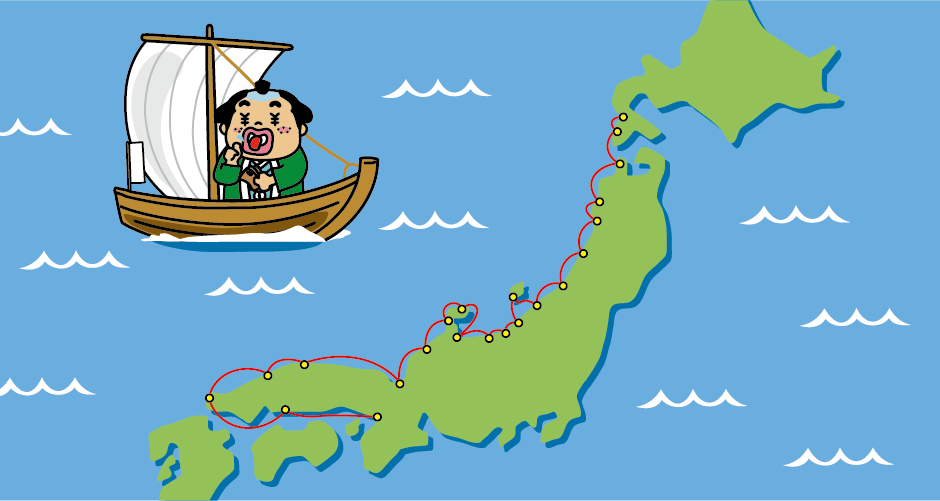 "Sado Okesa" is based on "Ushibuka Haiya Bushi" in Kumamoto Prefecture. In the Edo period, "Haiya Bushi" was sung in drinking bouts of sailors of Kitamae-Bune that transported goods from Osaka to Hokkaido by stopping by the ports on the Sea of Japan and it also introduced to Sado Island.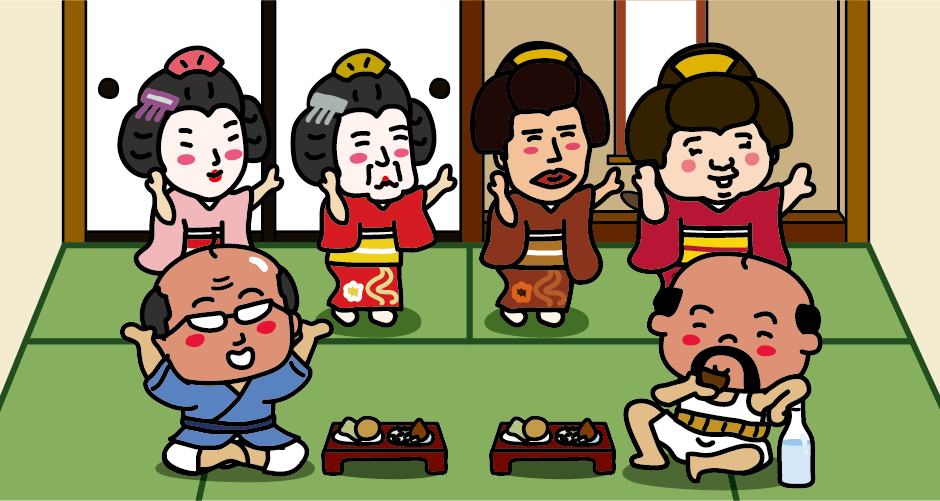 Ogi Port, opened as a shipping port for gold and silver mined at Sado Gold Mine, was one of the calling ports of Kitamae-Bune. The Haiya Bushi sung by the sailors became "Okesa Bushi". Geisha in Ogi composed the choreography of "Okesa Bushi" and became a performance at dinner parties in a tatami room with a geisha. Later, it was also transmitted to Aikawa Gold Mine (commonly known as Sado Gold Mine) and became a song sung by miners, and it came to have a melancholic melody like today.
"Sado Okesa" formerly called "Aikawa Okesa", but in the Taisho era, the preservation society of folk song in Sado Island named "Sado Okesa" to spread it all over Japan. They had many performances in many places in Japan and overseas performances such as in south Karafuto (Sakhalin), Korean Peninsula, Taiwan, Manchuria, etc. As a result, "Sado Okesa" is now known as a representative folk song in Japan.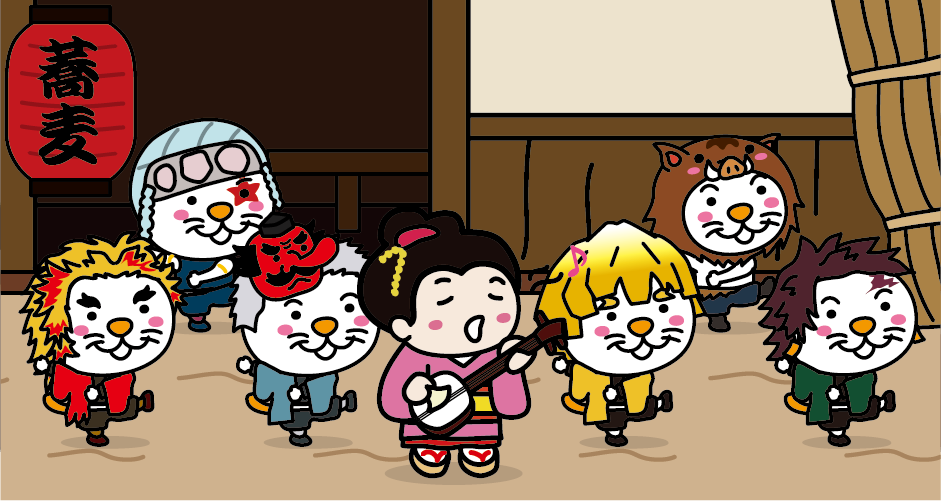 There are many "Okesa legends" related to "Sado Okesa" handed down in Sado Island. Still, according to the most well-known legend, a cat was kept carefully by the old couple in the local Soba shop in Ogi. When the Soba shop became less popular due to the increase of competitors, the cat turned into a beautiful girl called "Okesa", attracted customers with song and dance, and the Soba shop became very popular. Later the song and dance performed by this beautiful girl came to be called "Okesa", and this is said to be the origin of "Okesa Bushi".