Ondeko (The durum of demon) is a drum & dance unit performs in Sado Island from the Edo era. The performers dance with a scary demon mask or a dubious old man's mask and make the audience happy.
2019/04/29
The drum of demon comes down to Sado Island in Niigata Prefecture is called "Ondeko" and this is the Shinto ritual performing art to pray for huge harvest, well-being of family, state of perfect health, prosperous business etc. and Ondeko go around the village houses one by one to keep off evil (to exorcise evil spirit). Even though the origin of Ondeko is not certain, it is said that the rhythm of drums and unique choreography were added to the performance of Noh and current style of Ondeko has been completed. Currently, it is handed down around 120 villages and each village has different demon's dance and rhythm of drum, however, Ondeko can be roughly divided as Aikawa group, Kuninaka group, Maehama group and so on.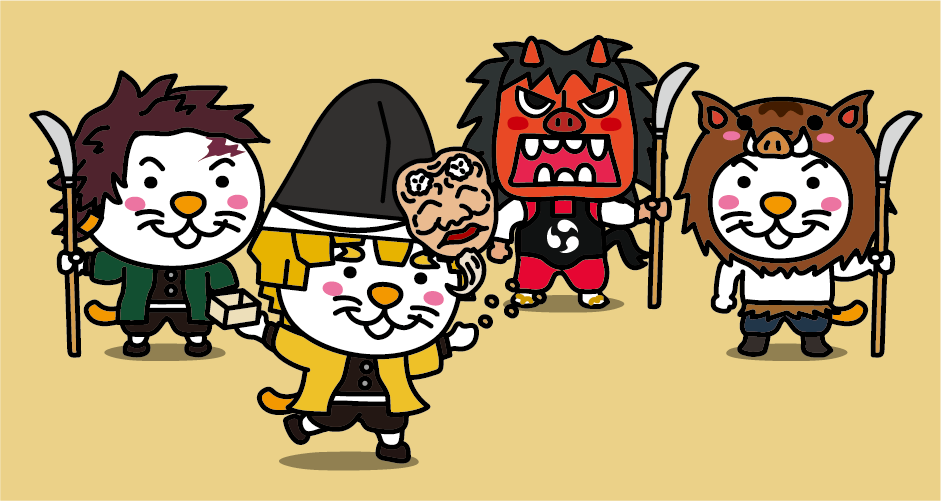 In Aikawa group, an old man wearing Japanese headgear and Suo (kind of kimono that was wore by high class people) is called as "Mamemaki (a person sows beans)" hold a one-sho (=0.477 U.S. gallon) measure and dance with a drum. There is also a "Mamemaki" dance by holding an eggplant or a huge dildo instead of a one-sho measure. In this group, demon will not appear, or even if they appear, they just hold Naginata and will not dance so much. In some villages, lions will appear in the performance.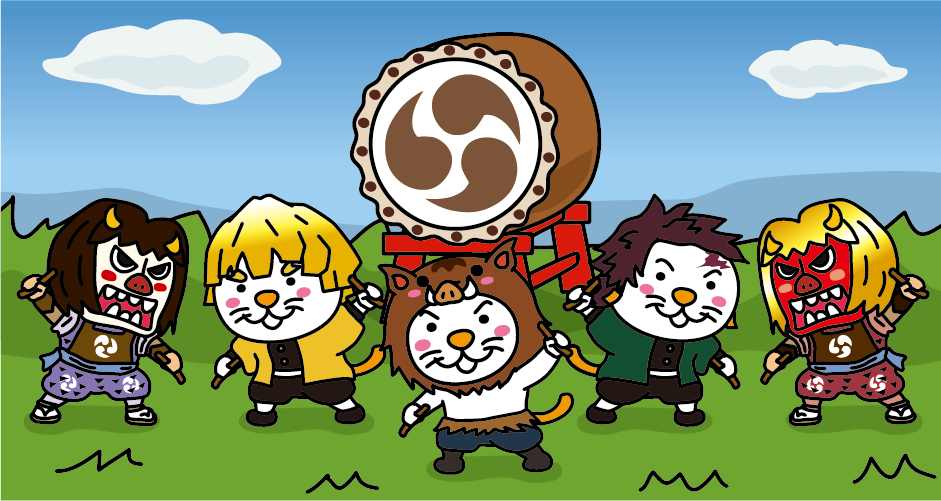 Kuninaka group is the most popular Ondeko in Sado Island and its performance is also shown at sightseeing events. The performance called "Shidarauchi (clapping beat)" which two demons beat huge drum together by shaking their bodies, and disheveling their hairs to the rhythm of jiuchi drum, will awe audience. Depending on the village, a lion appears and it perform together with a demon.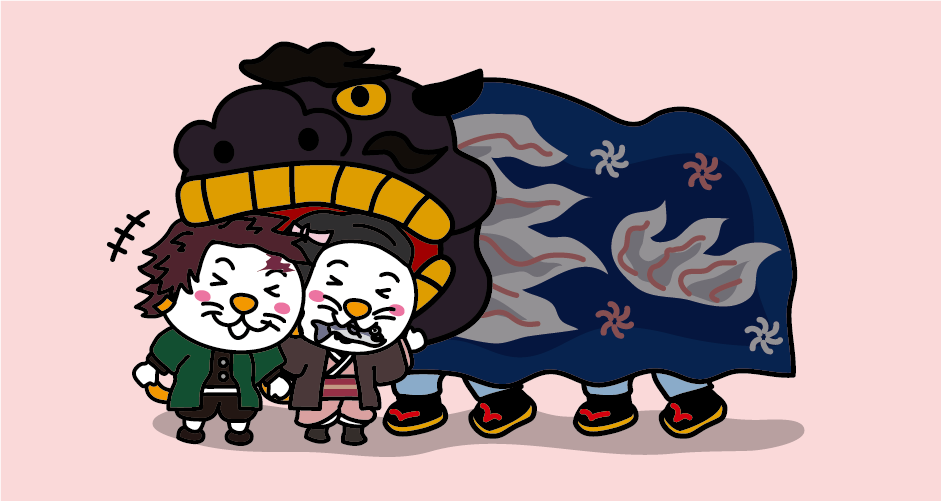 In the area opposite the mainland Niigata, at the foot of Kosado mountains, in addition to Ondeko, there are a huge lion pray for huge harvest, well-being of family, state of perfect health and walk through the village. There is a legend that if the huge lion bite your head, you can get rid of evil and stay by disease-free. The lion head is about the size of adult's upper body fits, and 15 to 20 people will be in the body part.