Great news for those who want to be a Ninja! You can get Ninja training from how to throw shuriken to how to walk on the water, in the mountain of Mie Prefecture!
2021/02/07
Iga region in western Mie Prefecture is the home of "Iga Ninja". Together with "Koka Ninja" based in the southern part of Shiga Prefecture where is over Iga region and mountains, Iga Ninja is one of the most famous group of Ninja. "Ninja Forest" is a place where you can experience Ninja training and it is located at the mountain foot of "Akame 48 waterfalls" in Nabari City, Mie Prefecture. You can also rent Ninja costume at Ninja Forest.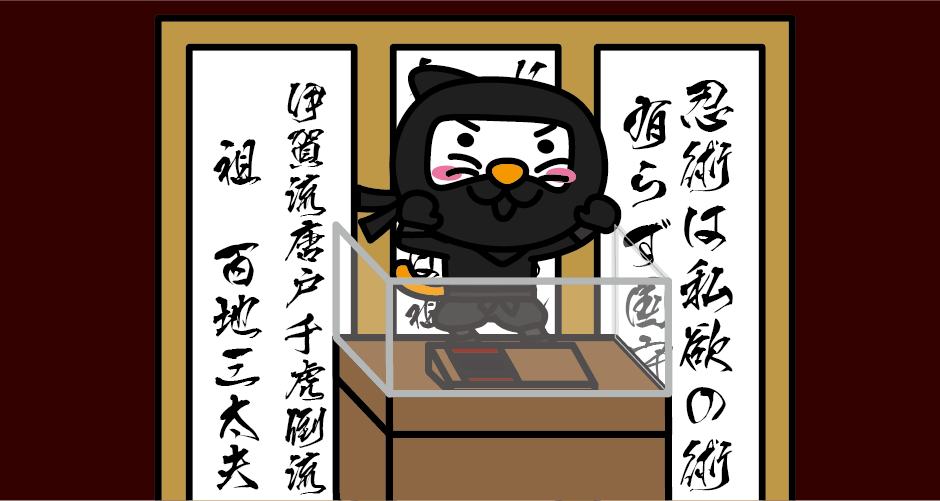 "Akame 48 waterfalls" is a place where Tanba Momochi, who is the founder of Iga Ninja, was practicing his ninjutsu (ninja art) during the age of civil wars (16th century). Tanba Momochi is a great Ninja who get treated as a father of spy at "International Spy Museum" in Washington, DC, USA.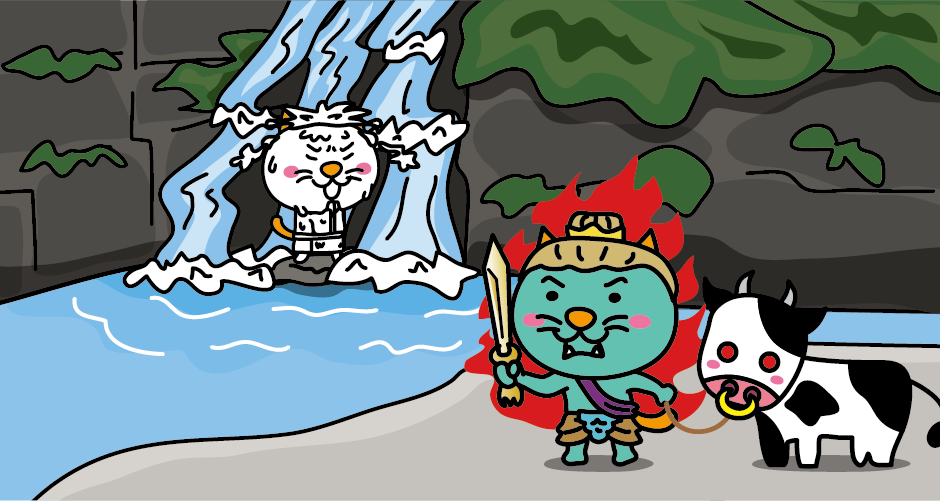 It is said that this area has come to be called "Akame (red eyes)" because there is a legend remains that Fudo Myoo(God of Fire) appeared by riding red-eyed ox during the training of Tamba Momochi.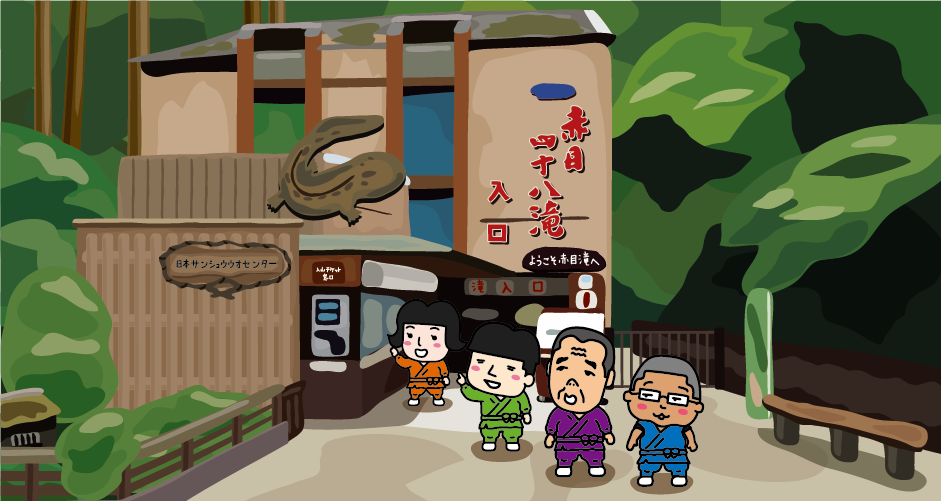 At the entrance of "Akame 48 waterfalls", there is "Japan Salamander Center". "Japanese giant salamander" which is a special natural monument of Japan lives in the valley of Akame 48 waterfalls are raised and displayed at there. Participants of Ninja training in Ninja Forest can tour here for free.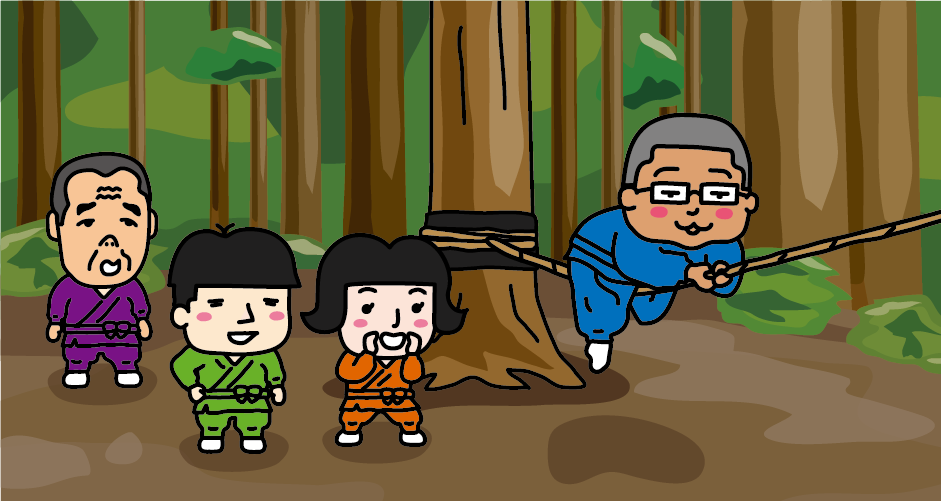 "Shinnyu no jutsu" is a ninjutsu to slip into the building. You will bestride the rope, hang your leg and move forward while balancing with other leg.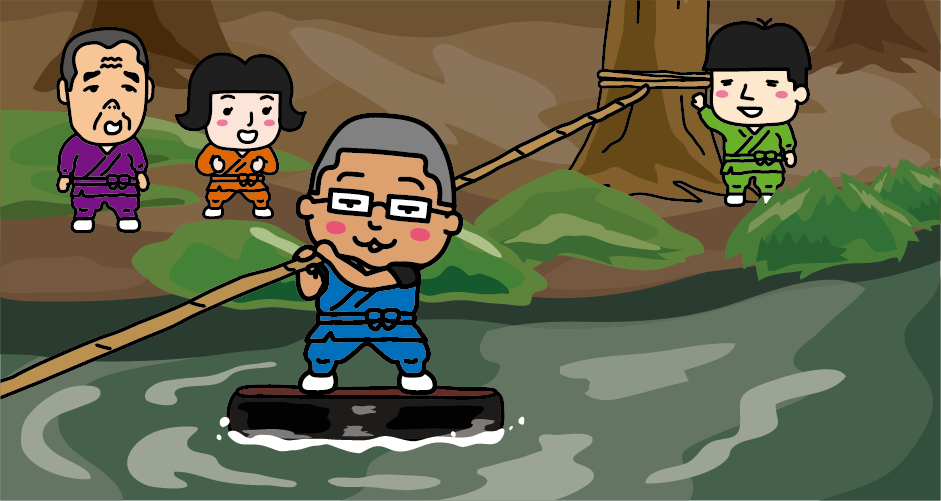 "Mizukumo no jutsu" is a ninjutsu to get over water like water strider by using buoyant footwear of about 65 cm of diameter. A rope is tightened over the waterfall river in the valley of Akame 48 waterfalls and participants will cross a river of 10 m wide.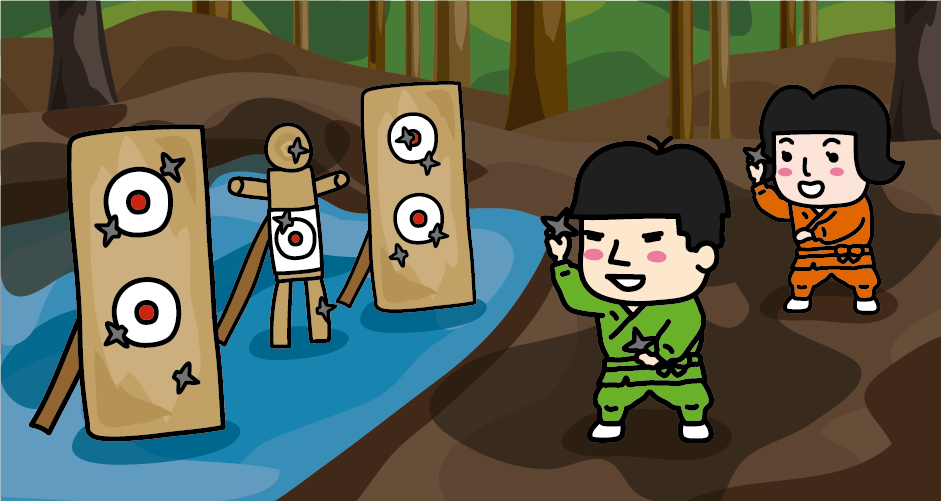 Throw iron shuriken to the wooden dolls likened to enemy. When Ninja throws a shuriken, it is correctly called "strike shuriken" instead of "throw shuriken". In the rule of "Shuriken no jutsu", it says "Do not hesitate!  Keep your eyes on and strike! If you miss it, you will die!"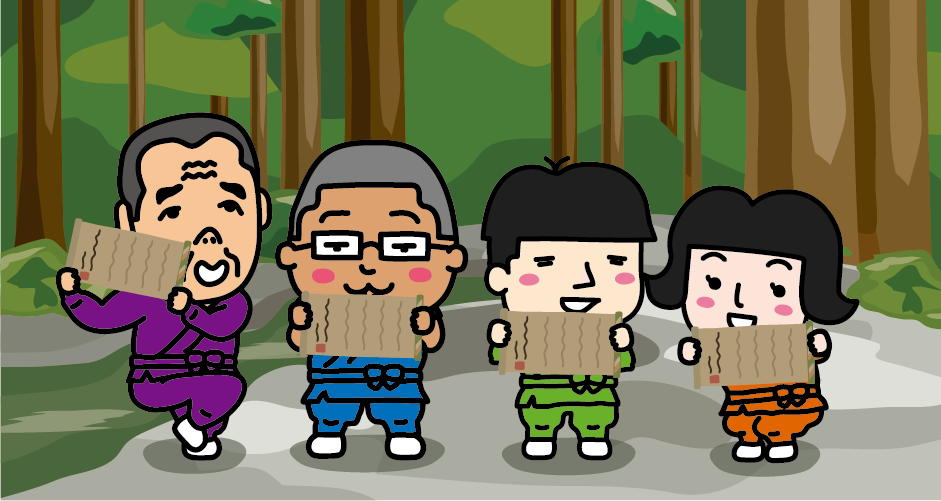 Once all the training is completed, the "Certification of full proficiency" will be awarded.