Takachiho in Miyazaki Prefecture is famous for Japanese mythology and a sea of clouds! The view of the clouds sea from "Kunimigaoka" make you feel like become a god living above the clouds!
2020/07/30
"Kunimigaoka" in Takachiho town of Miyazaki Prefecture, is a hill of 513m. It is said in the ancient time, "Tateiwatatsu no Mikoto" who is the grandson of Emperor Jimmu stopped by and look out over the country when he want for ruling over Kyushu. The observation deck is set in Kunimigaoka and the Takachiho Basin spreads in the east and there are the outer crater of Mt. Aso and Gogaku (5 great mountains) in the west. In the north, there is lofty Mt. Sobo of 1756m height and in the south, there are a sacred mountain "Mt. Futagami" and series of mountain continues. It is also famous spot of clouds sea in Japan, and the scenery from the observation deck is a superb view spot which selected as one star of "Michelin Green Guide".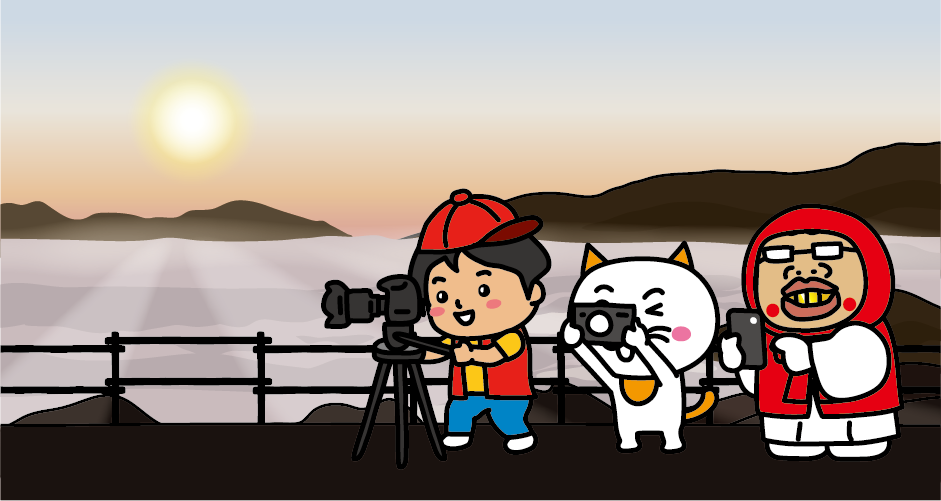 Kunimigaoka is famous as a landmark of clouds sea. The sea of clouds can be seen in the season of September to November, with high humidity due to the rain from last night etc, with no wind and fine weather, and there should be a big temperature difference between the night before and the morning. The clouds of sea can be seen from before dawn to early morning on a very cold day. You won't be able to see the sea clouds in winter because the temperature is very low. During the season, in spite of early morning, there will be crowded with many people.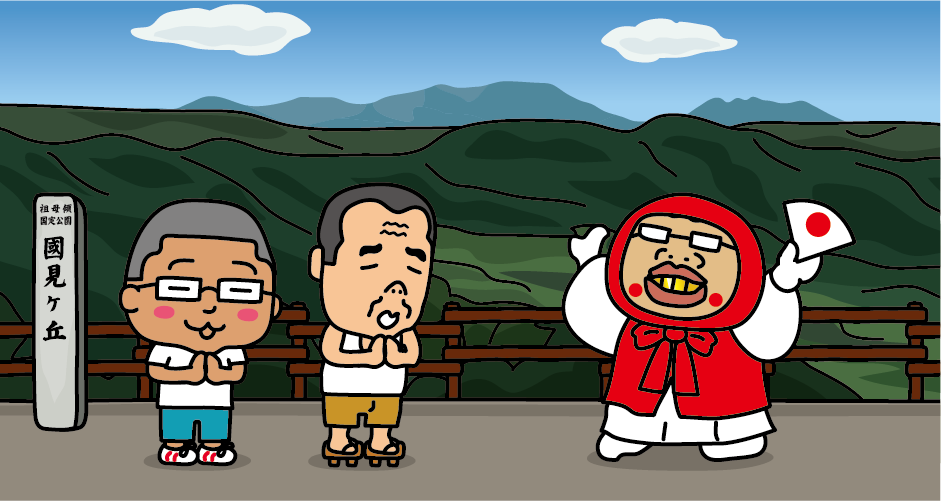 Aso Gogaku seen from the observatory deck is similar to the image of the Buddha lying down, so it is called "Aso no Nehanbutsu". Nehanbutsu is an image of the Buddha entering nirvana.