The first-ever in history! God has fallen from the sky in Takachiho of Miyazaki Prefecture! Make sure to keep umbrella at your home!
2020/07/30
Takachiho Town in Miyazaki Prefecture is the birthplace of Japanese mythology. Myths such as "Tenson Korin" and "Amano Iwato" which are especially famous in Japanese mythology has been handed down to this region.
"Tenson Korin" is a myth that "Ninigi-no-Mikoto" who is a grandson of "Amaterasu-omikami (god of the sun)" got an oracle from Amaterasu-omikami and descended from "Takamagahara (the world where the gods live)" to the peak of Takachiho in order to rule "Ashihara no Nakatsukuni (the world where people live)".
"Amano-Iwato" is a myth that "Susanoo-no-Mikoto" who is a younger brother of Amaterasu, his bad behavior made his elder sister mad and drove her into Amano-Iwato. Because she shut herself in the cave and block it with a rock, the world is covered with the dark.
In this article, I will introduce mythical spots related to Tenson Korin.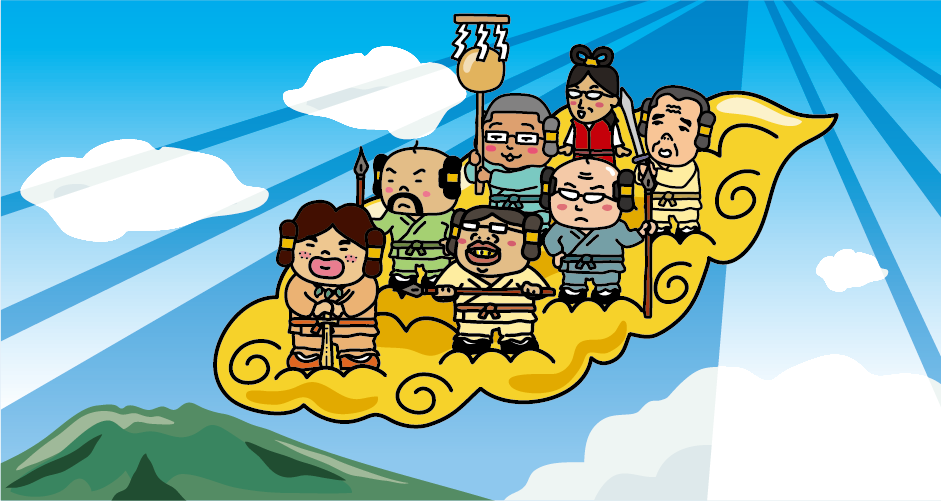 In "Kojiki", the place where Ninigi-no-Mikoto descended was written as "Kushifuru peak of Takachiho of Hyuga (current Miyazaki Prefecture) in Chikushi(Kyushu)" and in the middle of Kushifuru peak, "Kushifuru Shrine" is located.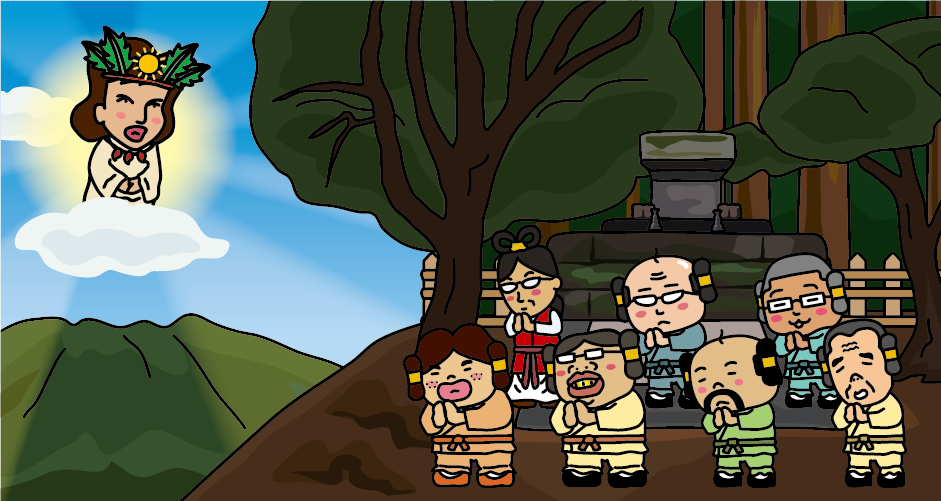 「It is said that "Takamagahara Yohaisyo", located near "Kushifuru Shrine" is the place where gods prayed for Takamagahara after Ninigi-no-Mikoto descended.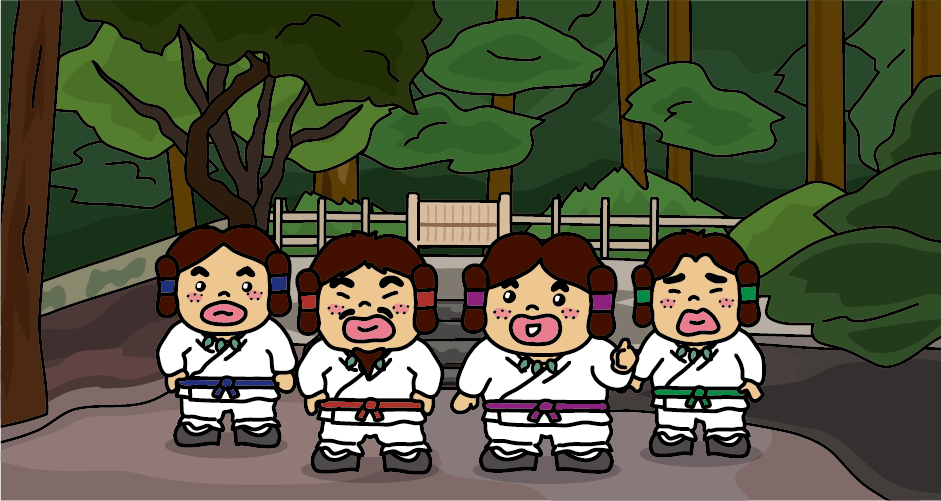 "Shiouji Gamine" is the birthplace of the first emperor "Emperor Jimmu" and his brother gods. It is located near "Kushifuru Shrine".Emperor Jimmu is the great-grandson of Ninigi-no-Mikoto.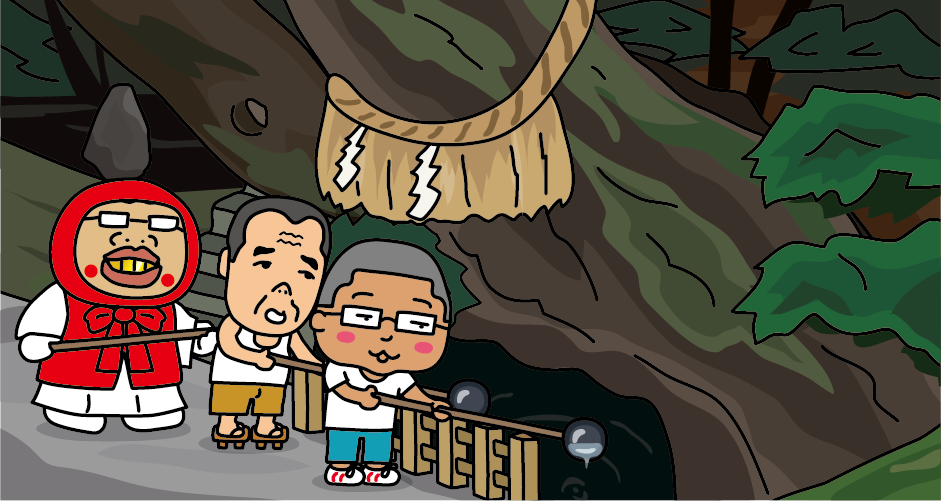 "Amanomanai" is a spring water that tells us when Ninigi-no-Mikoto descended from the heaven, Takachiho had no water so he brought the seed of water from Takamagahara. It is located near "Kushifuru Shrine" and water is gushing out from the roots of 1300-year-old Zelkova. It also seems to be the water source for "Manai Falls" in Takachiho Gorge.By the way, "Amanomanai" means "a wonderful well in the heaven".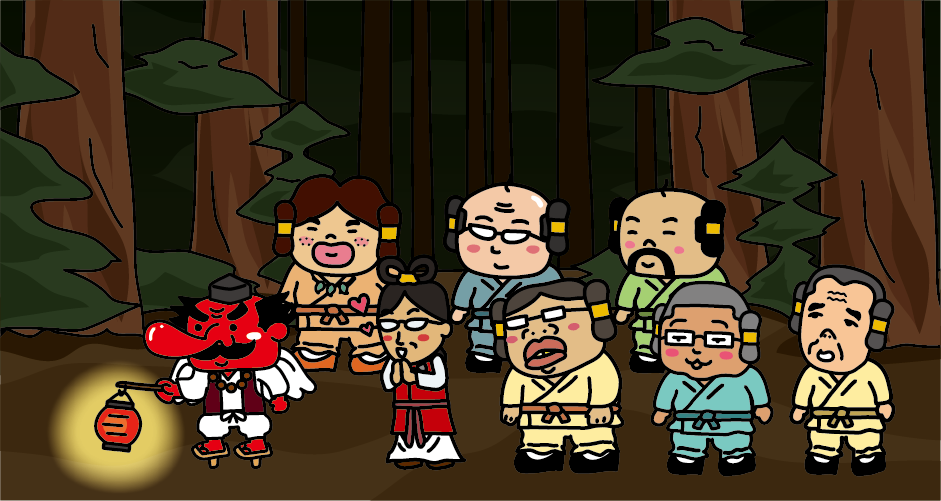 "Aratate Shrine" is said as a shrine built for the wedding ceremony of "Sarutahiko-no-kami" and "Ama-no-Uzume". Since it was a sudden marriage, the shrine was built with rough woods just cut out (In Japanese, such wood is called "Araki"), and it is the origin of the name of shrine. Sarutahiko-no-kami is a god who guided the way of Takachiho when Ninigi-no-Mikoto descended and Ama-no-Uzume is a god who danced in front of the cave when "Amaterasu-omikami" shut herself in Amanoiwato.