This is the island you definitely want to go with your partner! The reason why Kouri Island of Okinawa is called "island of love"!
2019/08/28
Kouri Island is a small island of a perimeter 8m, surrounded by the emerald green sea and it is located in the northeastern part of main island of Okinawa. To Kouri Island, you will go from main island of Okinawa to Kouri Island via Yagaji Island. There are bridges between main island of Okinawa to Yagaji Island and Yagaji Island to Kouri Island. Kouri Island has been a shooting location for TV dramas and advertisement, and in recent years it is gaining popularity as a tourist attraction. This time, I would like to introduce the highlights of Kouri Island which has a nickname of "island of love".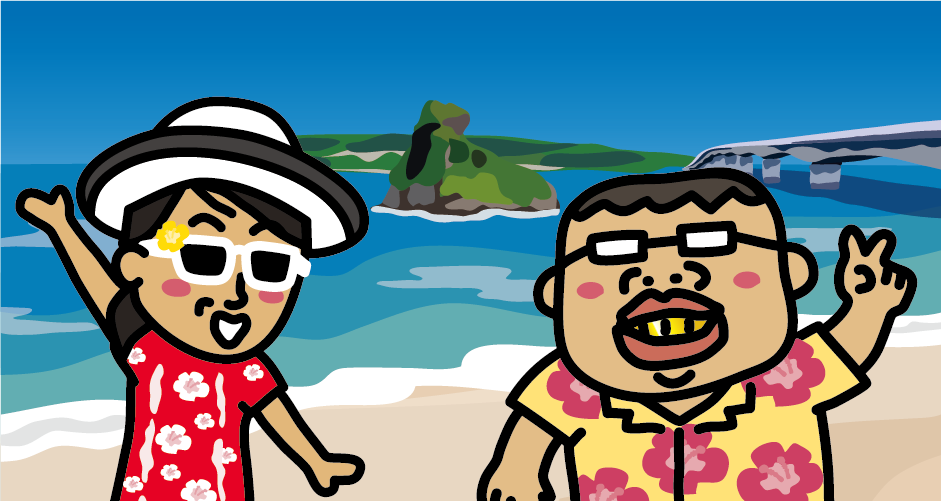 Kouri Ohashi is a 1960m long bridge that connects Yagaji Island of Nago City and Kouri Island of Nakijin Village and it is free of charge. This is the second longest toll-free bridge in Japan. It opened in 2005. The view from Kouri Ohashi which extends straight, there is an emerald green expanse of the sea and it is a great driving course.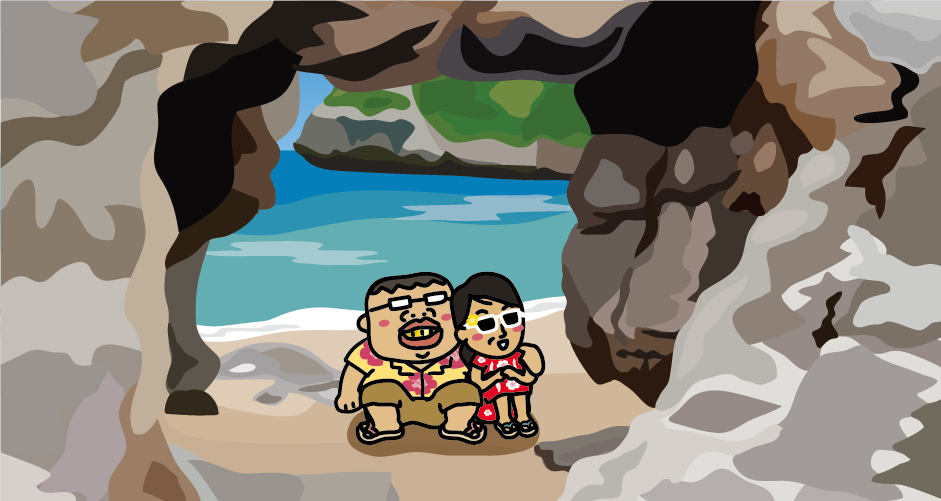 At Chigunu Beach on the south side of Kouri Island, there are a half cave remains that is said a couple who came from the sky lived together. In Okinawa, there is "the legend of Adam and Eve" that descents of that couple became an ancestor of Ryukyu people. This half cave remains are called as "the cave of the beginning".
Chigunu Beach is about 5 minutes on foot from Kouri Ohashi, so let's go a little way further to Chigunu Beach where the romantic legend remains.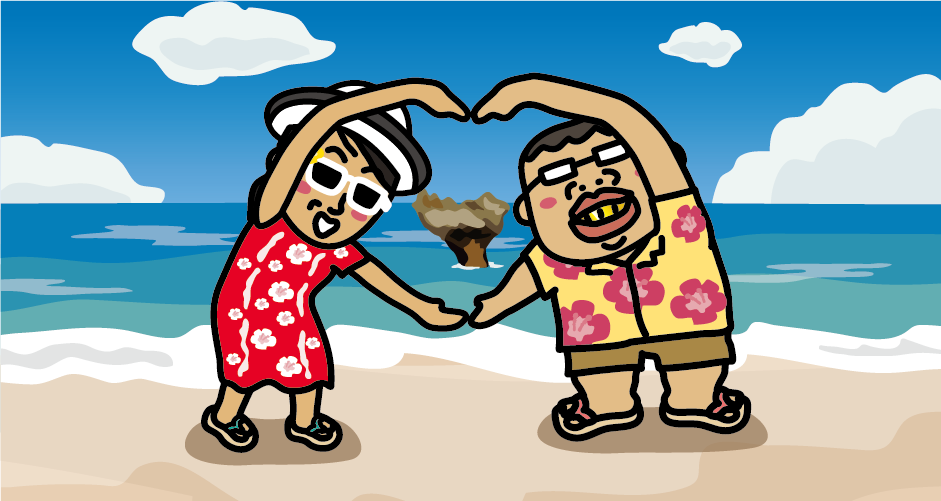 Kouri Island has long been called "Kuijima (island of love)"  because there are Okinawa version of Adam and Eve legend remains. In recent years, two rocks at Tinu Beach on the north side of Kouri Island became topical as a symbol of Kuijima. Those rocks are called "heart rock" because they look like a heart when those two rocks are overlapped. It became a popular tourist attraction for young people as it became the location of advertisement shooting that Arashi from Johnny's appeared.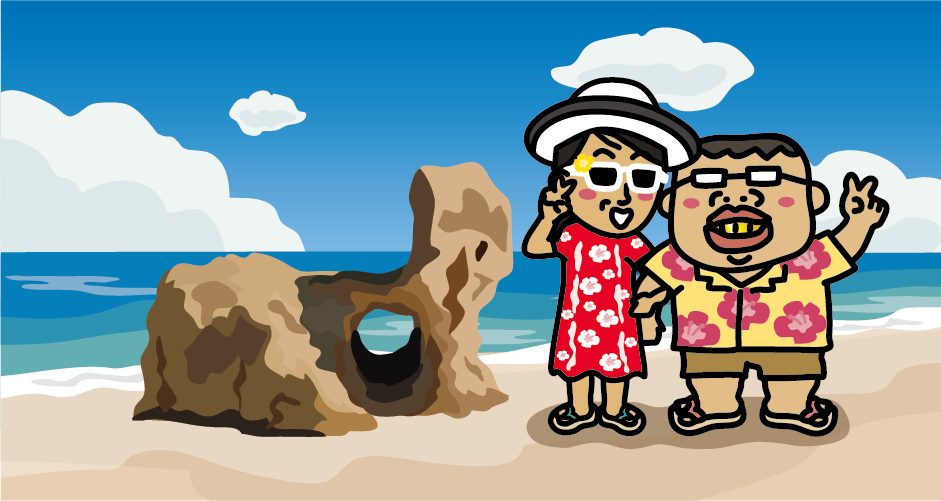 At Tokei Beach, which is located on the east side of Tinu Beach, you can find "pot hole" of 30m to 1m diameter on the rock by sea erosion. Pot holes are round-shaped holes look like human drilled with tool or machine. This is also an academically valuable sea erosion.