The shower of negative ions come down! Refresh in Bijinbayashi, a beauty beech grove! Both of your heart and body will be beautiful. From Tokamachi, Niigata Prefecture.
2019/04/29
In Tokamachi, Niigata Prefecture, the beech grove of about 90 years old is extending in the hills of Matsunoyama. At the beginning of the Showa era, in order to make charcoal, all beeches around here have been cut down. However, since the year prior of cutting down was a great harvesting year of acorns once in several years, beeches grew together all at once and became a beech forest with same trunk size and height. Its tall and slim figure was too beautiful, so people started to call "Bijinbayashi (beauty beech grove)". Bijin in Japanese can be translated as "a beautiful woman".
When Japan was in the high economic growth period, the government encouraged to plant cedars actively. There was a crisis that Bijinbayashi also asked to change to cedar forest, but people of Matsunoyama chose to protect the beautiful nature without following the immediate profits. Thanks to their efforts, now it has become a tourist attraction that many tourist and photographers visit from all over the country.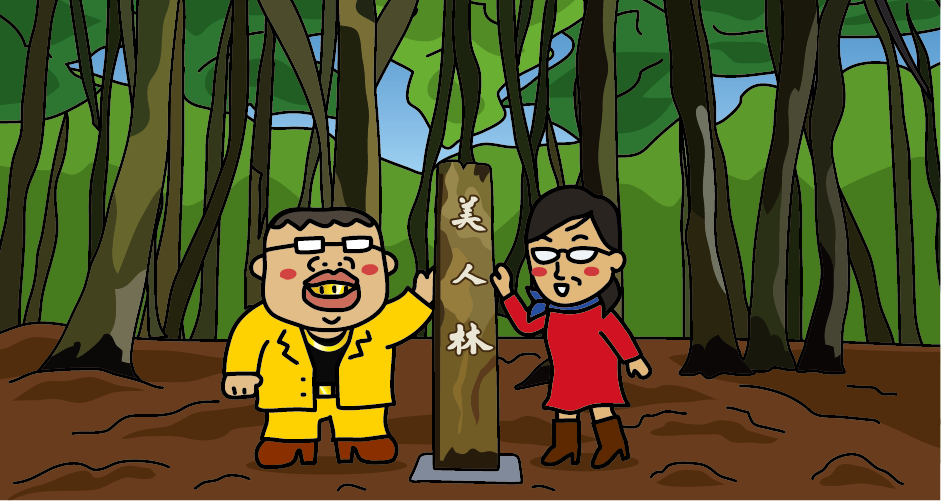 In Bijinbayashi, you can enjoy seasonal beautiful scenery throughout the year.
In the spring, there are shooting buds of light green color and snow melting hole around the trunk called "Neake (opening root)". Neake is a common feature of Matsunoyama district that tells the arrival of spring. In the summer, many people who enjoy forest bathing and taking photograph while bathing sunshine filtering through trees will visit.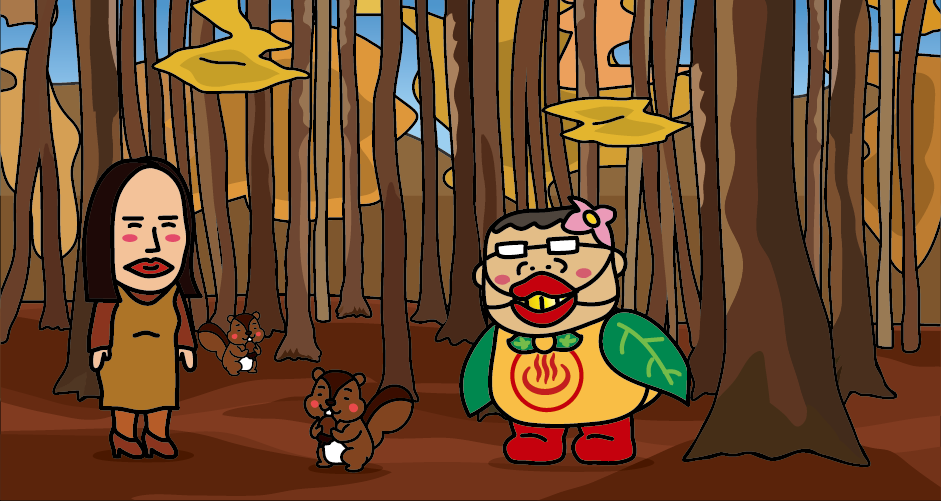 Bijinbayashi in autumn, there is a wonderful carpet of golden colored leaves and orange leaves.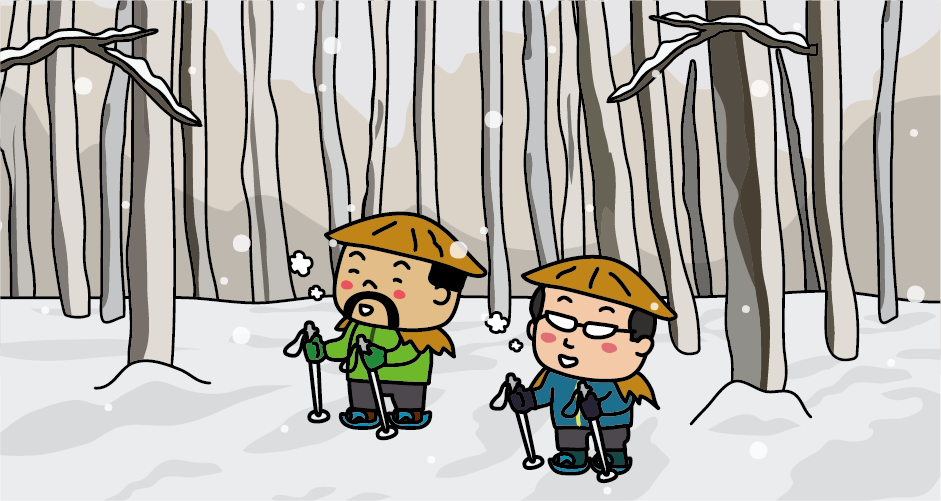 In the winter, Bijinbayashi will be covered with snow. The snow on the beech branch is as beautiful as a white flower blooms. Since 3 meters of snow lies on the ground, the signpost written as "Bijinbayashi" will be also covered with snow. In the winter, I recommend you to wear snow shoes to walk around. You can rent snow shoes at "Echigo Matsunoyama Kyororo Forest School".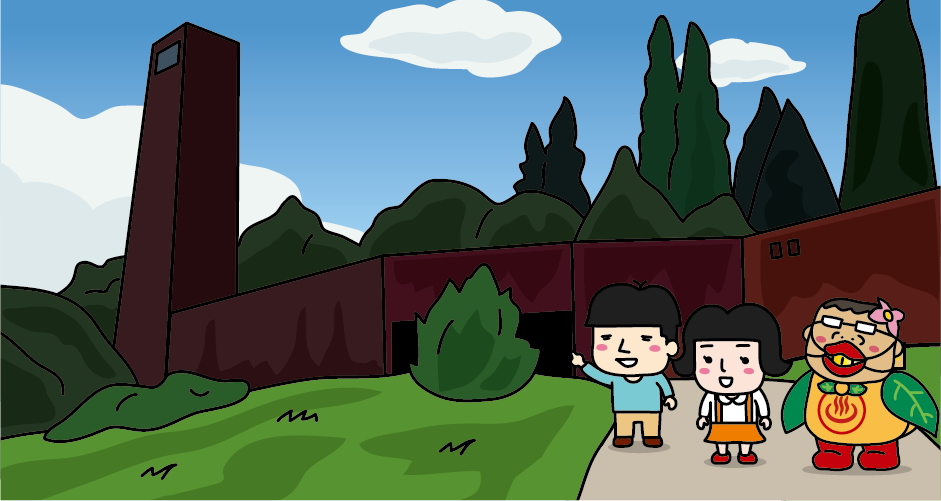 Near Bijinbayashi, there is a science museum called "Echigo Matsunoyama Kyororo Forest School". The origin of the name "Kyororo" is a song of migratory birds. Its building is a work of "Echigo-Tsumari Artfield" in 2003. "Echigo-Tsumari Artfield" is one of the largest international art exhibition which is held in the region of Tokamachi City and Tsunan Town, Niigata Prefecture. "Kyororo" is a building which has impressive appearance of rusted red steel with a L shaped total length of 160m and 34m height of observation tower. Snake is a motif of this design of building. From the observation tower, you can enjoy seasonal scenery of Matsunoyama.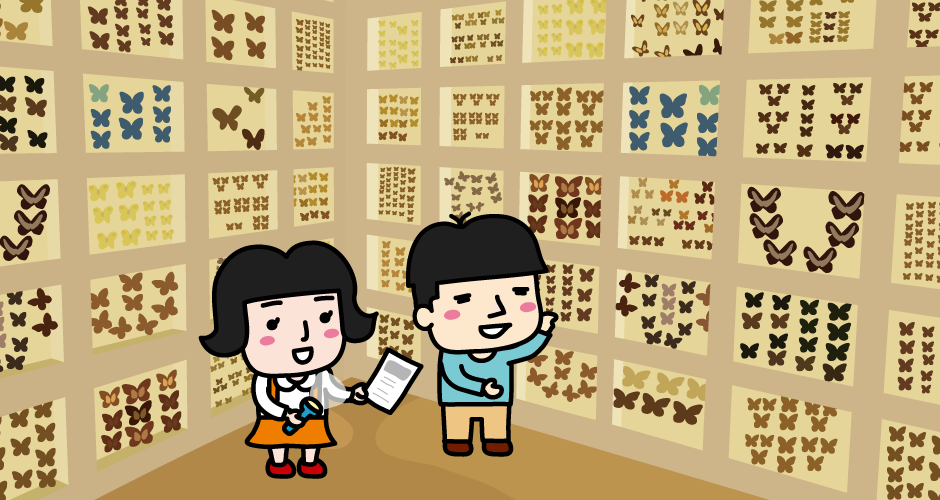 In Kyororo, there are a lot of specimens of insects and documentary literature about ecology. Events to learn about nature and living things such as insects and birds in the forest and grove are also held from time to time. In order to learn about living things and nature by actually seeing and touching with hands, you will go to Bijinbayashi and nearby village-vicinity mountains with curators and researchers.